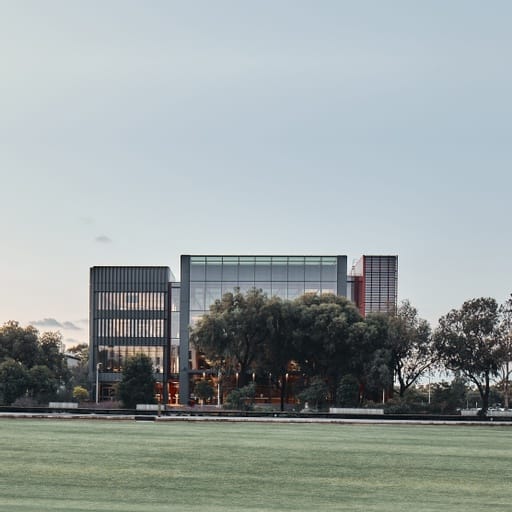 Monash Woodside Building for Technology and Design
Building Description
The Woodside Building for Technology and Design, the recipient of the 2021 Victorian Architecture Medal, is a transformational, transdisciplinary facility for the Faculties of Engineering and Information Technology at Monash University. The 19,800 sqm buildings enable new models of learning alongside academic research and administration and establishes precedent setting environmental innovation. Amongst the largest Passivhaus certified education buildings in the world, Woodside is a key milestone in Monash's journey to achieving net carbon zero by 2030.
With immersive and interactive technology throughout, Woodside combines large-format, expert-led adaptable teaching spaces with advanced manufacturing laboratories for students and researchers to embrace innovation, design and cutting-edge technology for the development of new solutions in sustainable energy.
The building intends for Monash to impart a global impact in academic and learning excellence in concurrence with environmental leadership and industry partnerships into campus, students and academic staff and a deep commitment to social and sustainable outcomes.
What's On
Andrew Cortese, (Managing Partner and Design Director) and representatives form Monash will take viewers on a virtual tour of the Monash Woodside Building. We encourage participants to to ask questions in the zoom chat function to be answered in the final 30 minutes.
Important Details
Time & Date
ONLINE EVENT
Live Presentation + Q&A

Saturday 24 July
2pm – 3.15pm (45 minute tour followed by Q&A)

Delivered via Zoom. Registrations required.
Booking link below
Location
20 Exhibition Walk, Monash University, Clayton 3800