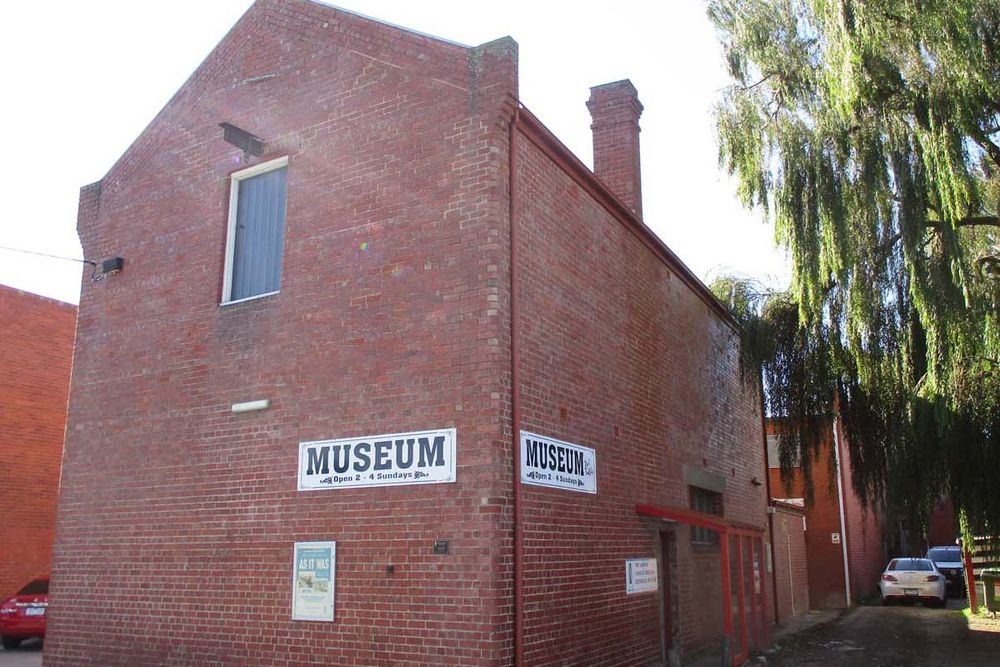 Old Bakery Museum, Mentone
Description
The bakery building that occupies this site today was built in 1924, although there had been a bakery here since 1890. The architect and contractor of these works are not known. Jack Long who was employed here as a baker during the 1920s purchased the bakery in 1947. In 1950, Hennessy Brothers, the proprietors of Austral Bakeries at Caulfield, purchased the business from Long, who remained the owner of the building. In 1954, the building was leased to Jack Evans who used the premises and its ovens to bake cakes. These were sold at Evans' Sunbeam Cakes, established in 1945, which still trades today in Mentone Parade.
The bakery closed in 1960, and the building was for a time used to store furniture prior to its purchase by the former City of Mordialloc in 1975.
Since 1976 the old bakery has been used as the Laura and Charles Ferguson Museum, which is a local history museum established and run by the Mordialloc and District Historical Society.
What's On
Freely wander the old two-storey bakery building with its huge ovens, then take in a photo exhibition upstairs comparing old and new photos of Mordialloc, Parkdale and Mentone scenes.
Images: (1) Outside of bakery building showing entry. (2-3) Samples of the photo display upstairs - As It Was & As It Is Now. All photos courtesy of Mordialloc & District Historical Society.
Important Details
Time & Date
Sunday 31 July
10am - 3pm
Bookings not required
Age Requirements
8 years and above
Accessibility
Accessible bathroom
Partially wheelchair accessible
No lift

Location
9 Old Bakery Lane, Mentone VIC 3194