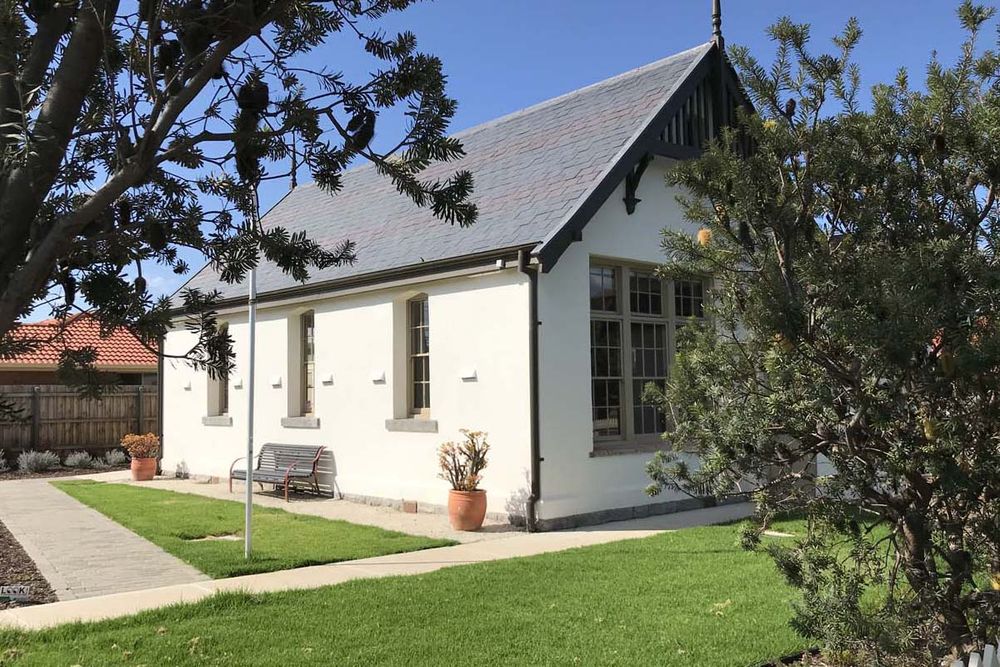 Old Laverton School
Description
Built in 1888, this beautiful single room school house is the last of its kind in the Melbourne metropolitan area. The schools was constructed as a gabled rendered brick building with a slate tiled roof. There was also a gabled porch at each end of the building. The facility offers a rare combination of warmth and heritage character and huge windows providing natural light.
The former Laverton State School is significant to the Melbourne's west as it is one of only a small number of well preserved 19th century school buildings remaining. It is also recognised as the oldest building in the locality, standing out as once an isolated structure serving a rural community, and the focal point of the local community over a long period.
What's On
Wander through at your leisure and attend a special presentation by Graeme Reilly of the Altona Laverton Historical Society.
Images: (1) Exterior Laverton Old School. (2) Interior - the natural light from the enormous windows of the Old Laverton Old School. Photos courtesy Hobsons Bay City Council
Important Details
Time & Date
Sunday July 31
Open 10am-4pm

Presentation 11am by Graeme Reilly, Altona Laverton Historical Society.
Runs for 60 minutes. Tea and coffee available after the presentation. Bookings required.
Age Requirements
All Ages
Accessibility
Fully wheelchair accessible
Accessible bathroom

Location
43 Kiora St, Altona Meadows 3028