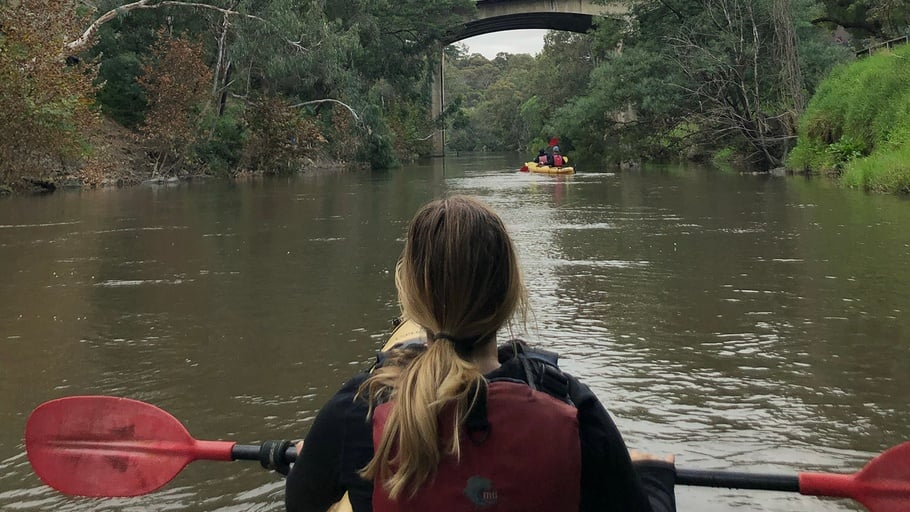 Open Nature: Meet the Riverkeeper Kayak Tour
Description
The Yarra Riverkeeper represents the community voice of the river, speaking for the protection and restoration of its tributaries, from source to mouth. A new Riverkeeper, Charlotte Sterrett was recently appointed, and this kayak tour will introduce participants to her vision for the body of water. Joined by Wemba Wemba-Wergaia man Dean Stewart, who will provide insight on the ecological and cultural management protocols for this living entity.
Contributors
Charlotte Sterrett: As the Yarra Riverkeeper, Charlotte brings her many talents working with diverse stakeholders to advocate for the Yarra/Birrarung to be healthy, protected, and loved. Part of her motivation for being the Yarra Riverkeeper is to encourage people to be more connected to the river and respect it as a living entity with its own rights.
Presented by Yarra Riverkeeper Association.
Open Nature is part of ,Melbourne Design Week 2022, an initiative of the Victorian Government, Creative Victoria in collaboration with the NGV.
Images: Yarra River Birrarung, courtesy of Yarra Riverkeeper Association.
Important Details
Time & Date
Saturday 19 March 2022
10.30am – 12pm
$58, booking required
Location
Commencing from Bellbird Park. Bellbird Rd, Kew 3101