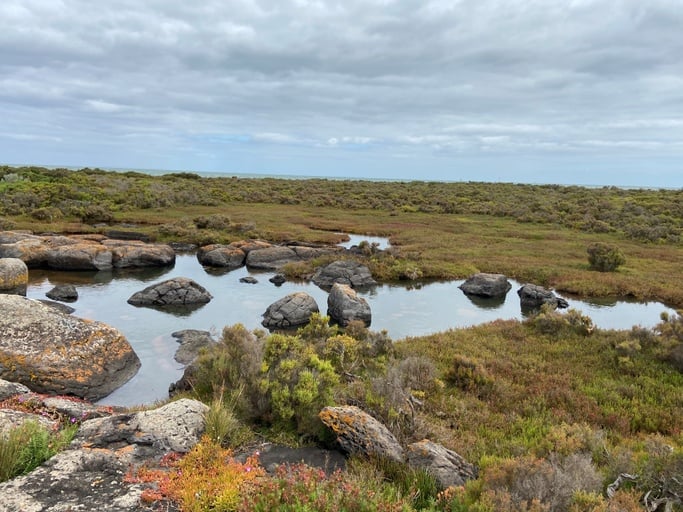 Open Nature: Regenerating the Ecologies of Bay West
Description
A bicycle tour exploring Port Phillip Bay's western edge, tracking upstream from Williamstown's Port to the mangrove colony and shacks of the Kororoit Creek estuary.
Often overlooked in favour of the long sandy beaches of the eastern side of the bay, the west side has a significant network of wetlands, estuaries and coastal reserves that provide valuable habitat for a diverse array of plant and animal life.
Shaped by basalt flows and watercourses from the north and west, this landscape is home to significant biodiversity which has clung on despite the destruction of heavy industry. The tour follows a series of projects which have contributed to the restoration of the coast as a significant metropolitan landscape and ecological corridor and evaluates the urban development projects that flank it.
Contributors
Andy Fergus is an urban designer with a background across planning, urban design and architecture. He is co-director of Melbourne Architours, an urban design consultant, and Head of Design at Assemble Communities. Andy is heavily engaged in public advocacy around the built environment, including speaking, writing, event programming and exhibitions.
Mark Skiba is co-director of Melbourne Architours and a practicing urban designer and landscape architect. He has worked on a diverse range of projects including rail and road infrastructure, housing, protected habitats and open spaces. He is currently working at GHD, providing advice to government on major state projects.
Presented by Melbourne Architours.
Open Nature is part of ,Melbourne Design Week 2022, an initiative of the Victorian Government, Creative Victoria in collaboration with the NGV.
Image: Jawbone Marine Sanctuary, Williamstown. Photography by Mark Skiba.
Important Details
Time & Date
PAST EVENT
Sorry you've missed this one!
If you would like to learn more contact the contributor at the link below.

Saturday 19 March 2022
10am – 12pm
$58, booking required
Location
Hobson's Bay Coastal TrailCommencing from Williamstown Train Station, Williamstown 3016