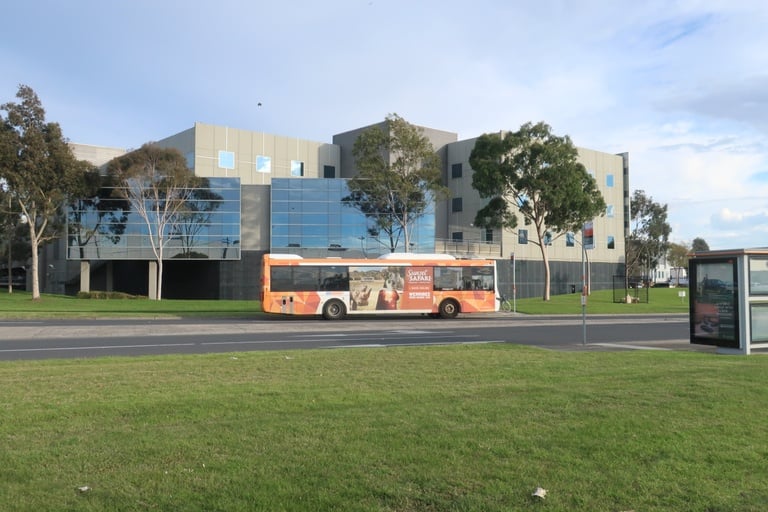 Open Nature: Transforming Fishermans Bend
Description
Explore the 'nature' of Fishermans Bend's terrain, its relationship to the River and Westgate Park, and the plans ahead for a biodiverse, water sensitive precinct.
This combined bus (public transport) and walking tour will journey from the CBD to Fishermans Bend. It includes a walk through Westgate Park, concluding on the banks of the Yarra Birrarung.
The 2.5 km walk will end at Lorimer St, Fishermans Bend bus stop for easy return to Southern Cross via the 237 bus.
The walk is conducted in the spirit of urbanist Jane Jacobs with an emphasis on the observations and experiences of participants.
Contributors
Janet Bolitho: follows in the footsteps of Jane Jacobs, closely observing the changing city. She has an intense interest in Fishermans Bend, its history, present and unfolding future. She is a member of the Fishermans Bend Development Board, a former Mayor of Port Phillip, and currently on the Committee of Management for Westgate Biodiversity: Bili Nursery & Landcare.
Presented by Jane's Walk, Port Places.
Open Nature is part of ,Melbourne Design Week 2022, an initiative of the Victorian Government, Creative Victoria in collaboration with the NGV.
Images: [1] Bus on Todd Rd, Fishermans Bend, 2021. Public transport is critical to the future of Fishermans Bend. [2] Turner St meets the future University of Melbourne campus at Fishermans Bend, 2021. Turner St will be the active transport connector. [3] GMH Technical Centre on Salmon St, 2021. A centre for innovation in its day. Photography by Janet Bolitho.
Important Details
Time & Date
Thursday 24 March 2022
4pm – 6pm
$10, booking required
Location
Commencing from 655 Collins St, Docklands 3008. Wurundjeri Woi Wurrung and Boon Wurrung Bunurong Country.