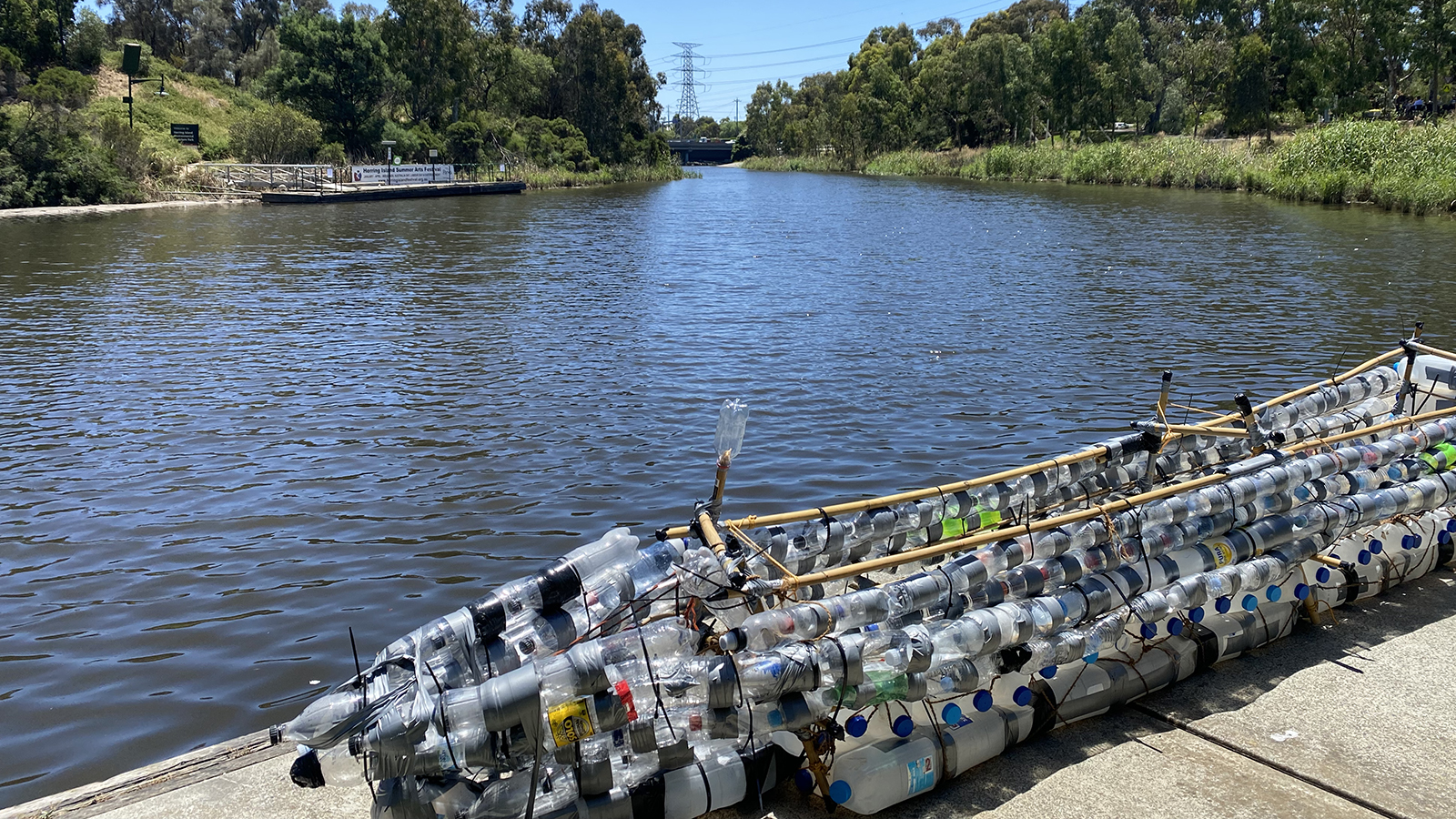 Open Nature: Yarra Plastic Paddle
Description
The Yarra Riverkeeper Association have seen the impact of plastic first-hand – since 2019 their River Blitz events collected more than 2600 plastic bottles and lids. Last December, the Yarra Riverkeeper Association floated the issue of plastic pollution by paddling a kayak fabricated from plastic bottles collected from the river itself.
At this family friendly 'show and tell' the Yarra Plastic Paddle will be on display and the clever creators will present its design and construction story. For inspiration, a short film will recount the maiden voyage of the first Yarra Plastic Paddle!
Participants are encouraged to bring along used water bottles to contribute to the next model, and get tips on design techniques to create their own structures.
Contributors
Karin Traeger – Originally from Chile, Karin is a passionate environmental activist and CEO for Yarra Riverkeeper Association. From working with sloths as a wildlife veterinarian to surveying coral bleaching at the Great Barrier Reef, Karin has extensive experience supporting community initiatives for environmental protection.
Anthony Despotellis – A self-described curious explorer, Anthony (Litter Officer) regularly patrols the Yarra alongside the Riverkeeper, monitoring litter hot spots and the iconic Bandalong Litter Traps, removing Microplastics from his own innovative removal design.
Julian O'Shea – is a social entrepreneur, humanitarian engineer, and advocate for innovation in higher education. He is the Founder of Unbound – an educational startup that works with Australian universities to develop innovative educational experiences, often with a global perspective.
Derek Cook – With 30 years of education focused on canoeing and outdoor adventures, Derek believes in trust and expectation to create environments and cultures that place people in the pilot's chair. Throughout Derek's career, he has drawn on Educational UN's theory, driving him to provide unique water-based experiences.
Presented by Yarra Riverkeeper Association.
Open Nature is part of, Melbourne Design Week 2022, an initiative of the Victorian Government, Creative Victoria in collaboration with the NGV.
Images: courtesy of Yarra Riverkeeper Association.
Important Details
Time & Date
Sunday 27 March 2022
10am – 12pm
FREE, booking required
Accessibility
Fully wheelchair accessible

Location
Community Hub at the Dock912 Collins Street, Docklands 3008