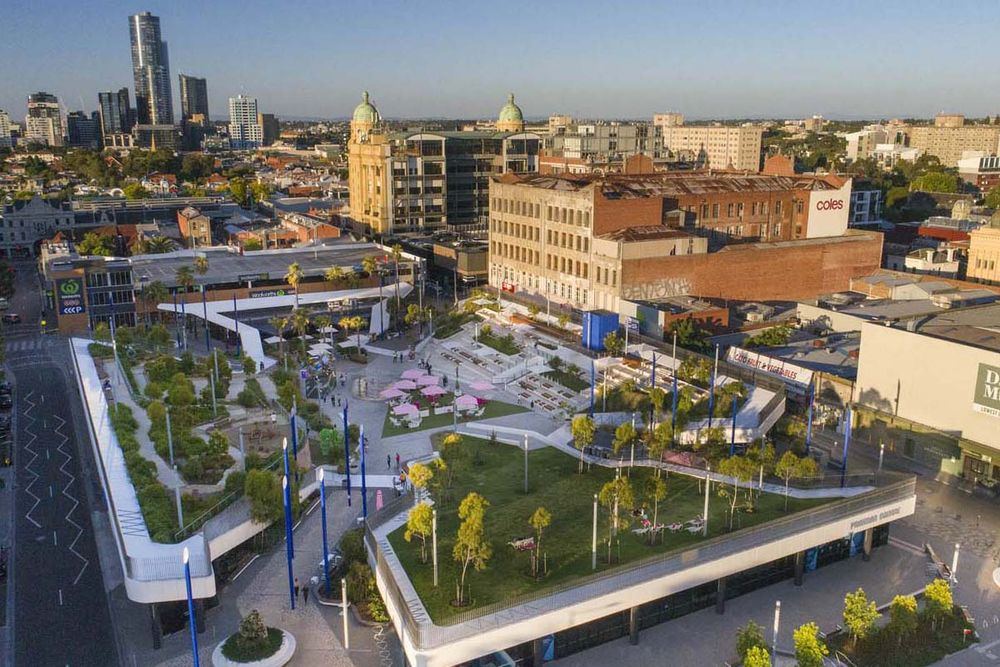 Prahran Square
Description
Prahran Square is one of Australia's largest open air plaza projects, marking a symbolic change for community life. What was an unremarkable car park breeding antisocial behaviour is now a diverse public realm accommodating the ebb and flow of each day through multimodal landscape spaces, creating a unique framework for community use and occupation.
The design for Prahran Square had to meet two critical objectives: creating a safe and flexible public open space and providing a solution for increased local car parking. The aim was also to make the most of opportunities to collaborate with both the community and artists to create a space that would appeal to a broad range of people and artists. Prahran Square has been designed exclusively for positive and diverse human experiences. By giving space back to the people, Prahran Square has already transformed a community. Its true potential however, will be realised over time as the community transfers their identity to make the place their own.
What's On
Join a hosted walking tour of the diverse landscape spaces above ground and the innovative carpark space below. Architects and a council leader will discuss how the project eventuated, its architecture and landscape design, and the community impact.
With Rick Kwasek, director of environment and infrastructure, City of Stonnington; Joanne Hutchinson, associate, Lyons; Kirsten Bauer, director, ASPECT Studios.
Children's activities
There is a children's playground.
(1) Aerial view, Prahran Square. Photo: John Gollings. (2) Water fountain. Photo: Peter Bennetts. (3) Photo: Peter Bennetts. (4) Photo: John Gollings. (5) Photo: Peter Bennetts.
Important Details
Time & Date
Saturday 30 July 2022
Tours run 2pm, 2.30pm
Running for half an hour.
Bookings not required.
Age Requirements
All Ages
Accessibility
Partially wheelchair accessible

Location
Prahran Square, Cato St, Prahran 3181