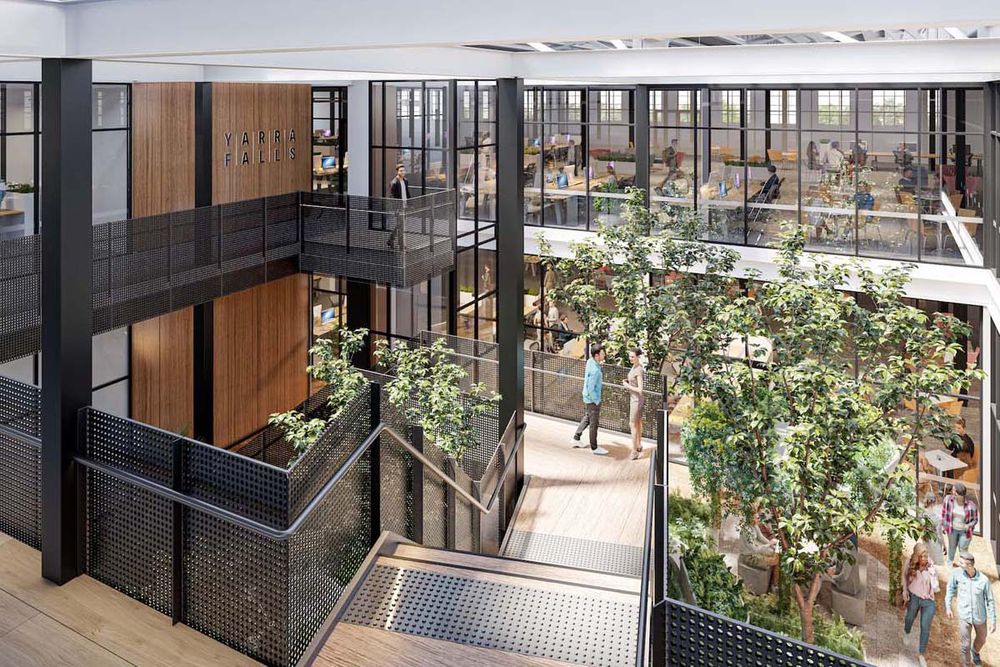 Regenerating & Refurbishing Civic Landscapes for Future Generations
Description
Recycling, reducing and reusing has become common practice in modern society as we strive for environmental sustainability. Similarly, adaptive reuse of historic buildings – giving a disused or ineffective building a different purpose while retaining its heritage fabric – is increasingly emerging as a sustainable solution for meeting contemporary commercial needs.
 
The pandemic has demonstrated that existing sites in our built environments won't always accommodate and cater to the ever-changing cultural and sustainability needs of the communities in which they serve. The challenge of ensuring that our future workspaces, educational facilities and civic spaces are resilient to these changing requirements is being enthusiastically taken up by architects, builders, developers, heritage councils, and all levels of government.
 
National architecture practice Gray Puksand recently refurbished several historic sites in Melbourne into new-age commercial and educational offerings for growing city-fringe districts. This includes the historic Yarra Falls building (1937), which was retained and restored into a workspace offering amenities and design to encourage workers back to the office, centred around biophilic design principles. 
 
In the heart of Collingwood, the architects further refurbished the 19th-century Foy and Gibson textile factory as a spacious, light-filled modern school for LCI Melbourne – highlighting the site's unique history while creating contemporary learning spaces.
What's On
In what is set to be an insightful panel discussion, Gray Puksand is excited to host Regenerating and refurbishing civic landscapes for future generations as part of this year's 2022 Open House Melbourne Program. Featured in the event, Gray Puksand will walk guests through exemplar projects which illustrate how we can regenerate urban sites for future generations.
 
Presented by Gray Puksand and hosted at LCI Melbourne, Gray Puksand Partner Kelly Wellington will be joined by leading industry experts in sustainability, heritage and the built environment including SLR Consulting Principal Sustainability Consultant, Marni Punt and Collective Engineering Director, John Lucchetti for an engaging and educational discussion and Q&A session on how we can successfully re-energise and future-proof commercial spaces to bring our cities back to life.
 
Following the presentation, you are warmly invited to stay for complimentary refreshments and continue the conversation while exploring the heritage LCI site and current exhibition. 
Images: (1) Yarra Falls, Abbotsford. (2) LCI Melbourne, another building designed by Gray Puksand. Photo: Dianna Snape. (3) Yarra Falls, Abbotsford, exterior. All images supplied by Gray Puksand.
Important Details
Time & Date
Sunday 31 July
Presentation and Q&A session, 12noon-2pm.
Bookings not required. Event capacity is limited and operates on a first come, first in basis.
Age Requirements
All Ages
Accessibility
Fully wheelchair accessible

Location
150 Oxford St, Collingwood VIC 3066