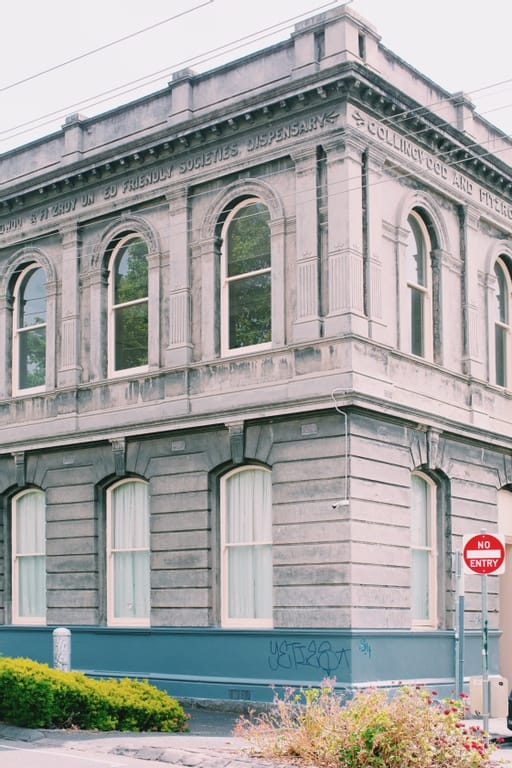 Russian House
Building Description
Built in 1884, the House is a magnificent Victorian building. The two-story structure with a clear division of the facade into two parts with elements of Italian Renaissance architecture on the first level and Classicism on the second is an outstanding element of Greaves and Gore Street, as well as the entire Fitzroy neighbourhood.
As in the architecture of the facade, the life of the house can be divided into two eras: the first dates back to the founders of the Collingwood and Fitzroy United Friendly Societies Dispensary that existed there until it ceased operating in 1968 and was subsequently occupied by a Russian community group, starting its new history as the Russian House. To this day the building is a point of attraction for all those not indifferent to the culture of the motherland.
Six notable characters representing different chapters of the buildings life will take you on an immersive journey that recounts over 100 years of history.
Unlocking the Russian soul in Melbourne
What's On
The Young Guard Collective proudly celebrates the intercultural dialogue with a festive mural – illustrated on the walls of the Russian House. Online visitors will be welcomed with an introductory video of 118 Greeves St where they can witness first hand, its latest mural.
Images: (1-12) Russian House, photo: Ling Ang.
Important Details
Time & Date
Saturday 24 + Sunday 25 July

Video will be active throughout the course of the Open House Melbourne weekend.
Scroll below.
Location
118 Greeves Street, Fitzroy 3065