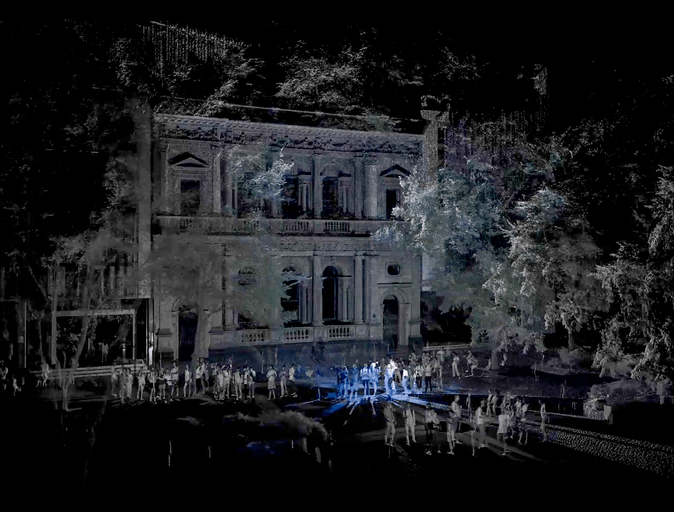 S-I Lab x The Mirvac 664 Collins Street Media Wall
S-I LAB – 3D SCANNING AND VIRTUAL REALITY of Heritage Buildings by MSD in collaboration with Mirvac + Grimshaw
Using Melbourne's iconic city grid as a conceptual and visual framework, this program will explore Melbourne's architectural heritage through the lens of digitisation, creating dynamic animated 3D-scan data of local architecture. Within the large media wall frame, animated images of a selection of Melbourne's heritage buildings are presented, creating an immersive and detailed visualisation of architectural spaces from across the city grid. The program utilises S-I Lab's ongoing inventory of 3D laser scan data of heritage sites including St Paul's Cathedral, State Library of Victoria, Melbourne Town Hall and Chapter House on Flinders Lane.
Students: Lachlan Welsh, Louis Horne, George Willmott. Studio Leader: Ben Waters.


Images Top: (1-3) 3D scan of Joseph Reed facade, Melbourne School of Design at the University of Melbourne by students of the S-I Lab studio, photo: (1-3) Ben Waters, Lachlan Welsh, Louis Horne, George Willmott.
Important Details
Time & Date
Saturday 24 July + Sunday 25 July

Video link will be active throughout the course of Open House Melbourne.
Location
664 Collins Street, Melbourne