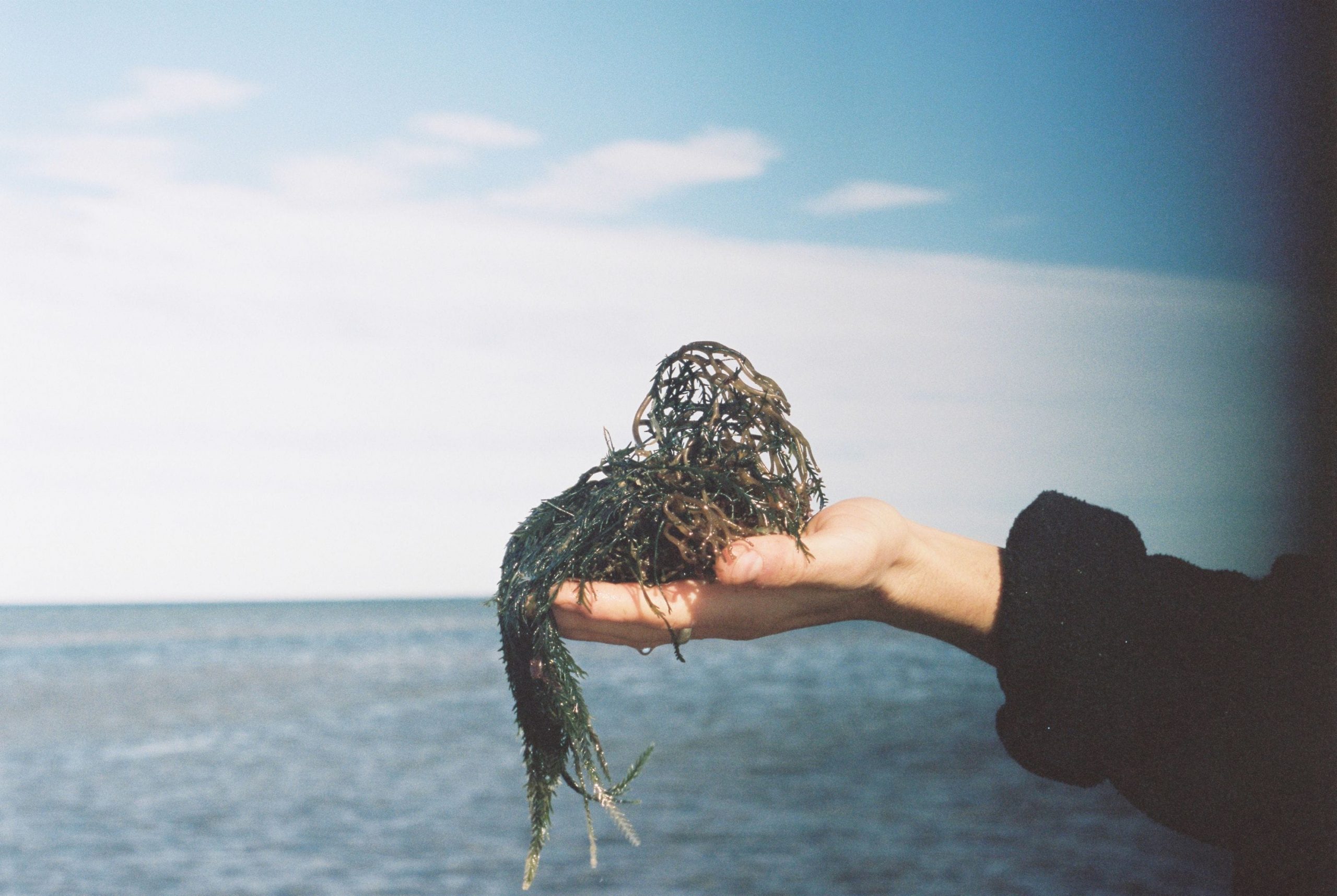 Waterfront: Seaweed Appreciation Dinner
There is growing recognition of the importance of seaweeds in our marine ecosystems and their potential role in addressing climate and food-shortage issues. This five-course dinner prepared by chef Nick Mahlook and curated by Lichen Kelp will deliciously demonstrate the exciting versatility of this under-utilised ingredient. The evening will take place at Sodafish Restaurant – a landmark and much-loved floating restaurant right on the Esplanade at Lakes Entrance.
The dinner will include a presentation by researcher Zoe Brittain on how Indigenous Australians have used seaweed over a 65,000-year period, as well as a discussion about sustainable marine permaculture, food security and regeneration of marine habitat. Dishes will be matched with drinks including wine, a kelp cocktail and locally brewed seaweed beer.
Speakers include:
Zoe Brittain
A current PhD Student in the School of Life and Environmental Science, Deakin University, Zoe studies Environmental Science, Traditional Knowledge, Blue Justice and Anthropology. She is co-author of the paper 'Oral Histories: Indigenous Use of Seaweed in Temperate Australia'. During their research, Zoe and her collaborators found records of seaweed use by Indigenous Saltwater Australians for a variety of purposes including cultural activities, ceremonial activities, medicinal uses, clothing, cultural history, food, fishing, shelter and domestic uses. Their current projects include exploring further knowledge that can be found in oral histories. The research allows for a continuation and revitalization of traditional practices that may enable innovation by opening up business and consultation opportunities for Indigenous Australians in sustainable coastal resource use.
Mathew Bate
Mathew Bate is a poet and the former co-editor of Melbourne-based publication Matters Journal. He is currently studying regenerative agriculture at Southern Cross University and his children's book With a Little Kelp from Our Friends, which is about the history of marine algae (seaweed) and its future role in climate-change mitigation, was recently published by Thames and Hudson. Mat is also a proud and active contributor to the Seaweed Appreciation Society International (SASi), a mobile experimental platform dedicated to artistic research into seaweed and marine ecologies founded by Lichen Kelp. In August 2019 Mat was invited by Lichen to take part in her residency program, Forum of Sensory Motion, on FLOAT in Lake Tyers.
LICHEN KELP
Seaweed Appreciation Society International (SASi) founder Lichen Kelp is an artist, curator and DIY marine biologist. She works with scientific principles of experimentation, colour chemistry and chemical reactions to investigate the materiality of process, replicating changing weather patterns and reimagining nature. As well as overseeing SASi events, she is co-curator of the travelling residency program Forum of Sensory Motion established in 2014 with partner Dylan Martorell, and she is working closely with FLOAT to establish the School for unTourists, bringing creative and sustainable tourism to East Gippsland.
Photos – 1: Mathew Bate, 2: Lichen Kelp, 3: Charlie Perry
A sustainably sourced seaweed design dinner on the floating Sodafish restaurant. 
This event is co-presented by School for unTourists and Sodafish. Waterfront is proudly presented by Centre for Architecture Victoria | Open House Melbourne, in partnership with Department of Environment, Land, Water and Planning and East Gippsland Shire Council. Waterfront is part of Melbourne Design Week 2021, an initiative of the Victorian Government in collaboration with the NGV. 
Important Details
Time & Date
Thursday 1 April, 6pm – 9pm
Location
Sodafish Restaurant, Middle Boat Harbor, The Esplanade Lakes Entrance VIC