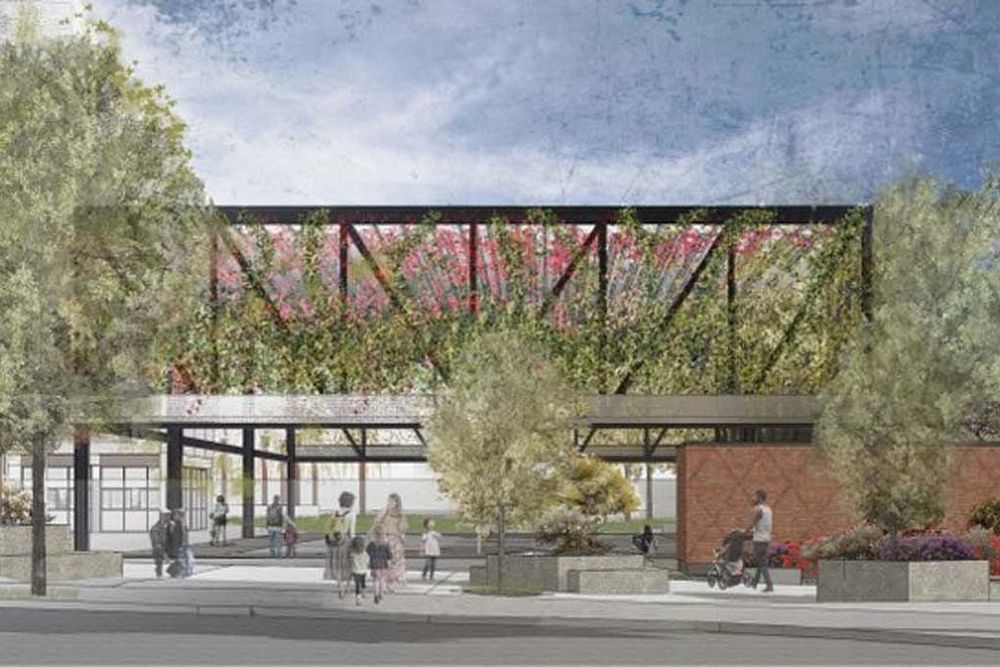 Sharing Schools, Building Communities exhibition
Description
Is your local school a community hub? Could it offer more to students, families, and community members as critical neighbourhood infrastructure? How can we improve the design of school facilities and extend their use to enhance community connection, wellbeing and resilience?
In the next decade, to match population growth, Australia will build hundreds of new schools and extend existing ones – presenting a major opportunity to apply new knowledge about how the built environment can support stronger communities and better education.
This exhibition, presented in the Dulux Gallery by the Melbourne School of Design, showcases the latest evidence and expert advice about developing and sustaining schools as community hubs. It has been created and curated by the research team and partners in the Australian Research Council Linkage Project Building Connections: Schools as Community Hubs. 
Discover the continuum of school-community connections, celebrate and investigate success stories, and find inspiration and key information for new hub initiatives.
What's On
Hands-on activities for adults and children will run during gallery hours across the Open House Melbourne Weekend. Bring your imagination and join in the model-making to build a new school community hub. Model making is supported by Modern Teaching Aids.
Image: Carlton Learning and Community Hub. Courtesy Law Architects.
Important Details
Time & Date
Saturday 30 + Sunday 31 July
Dulux Gallery
10am-5pm
Bookings not required.
Age Requirements
All Ages
Accessibility
Fully wheelchair accessible
Accessible bathroom
Accessible parking nearby

Location
230 Grattan Street, Parkville 3052
Contributors
Presented by Melbourne School of Design at the University of Melbourne and Building Connections: Schools as Community Hubs.
Partners:
Australian Research Council
Queensland Government Treasury
Catholic Education Diocese of Parramatta
Government of South Australia Department of Education
RMIT University
Brand Architects
Clarke Hopkins Clarke
Exhibition supporters:
Modern Teaching Aids
Interface
Hear and Learn
​​​​​​​Total Tech Productions