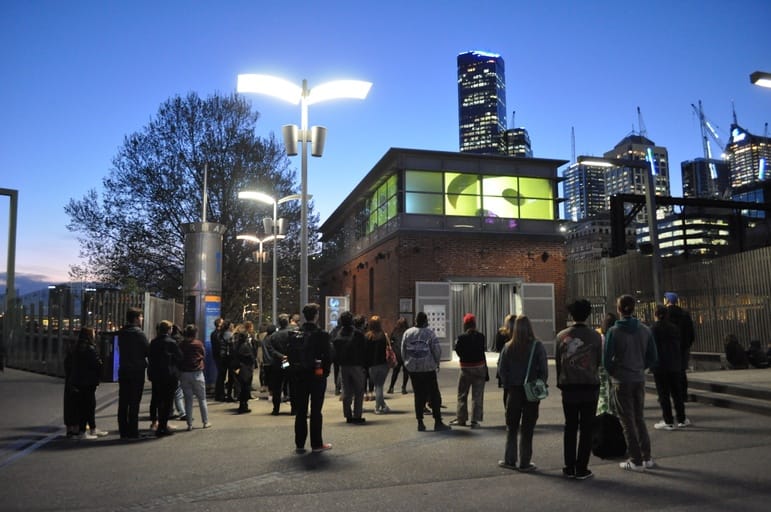 SIGNAL
Building Description
The SIGNAL building was formerly known as Signal Box "A", the last remaining building in the Flinders Street Railway Station Complex that pre-dates the major redevelopment of the station between 1900 and 1910. Signal Box "A" is the only existing evidence of the operation of the manual switching of track points to the introduction of the current electronic system. The heritage building is now a creative hub attracting young people from all over Melbourne to SIGNAL's multi-artform program.
THE LAST REMAINING SIGNAL BOX IN THE FLINDERS STREET RAILWAY YARDS, REIMAGINED INTO A CREATIVE STUDIO FOR YOUNG PEOPLE
What's On
In a series of short videos produced in collaboration with SIGNAL, young artist Meg Rennie shares techniques from her own creative practice. Experiment, make mistakes, and get inspiration from the world around you.
Important Details
Time & Date
Saturday 24 + Sunday 25 July

VIRTUAL TOUR
Video will be active across the duration of the Open House Melbourne weekend.

ONLINE TUTORIAL
In a series of short videos produced in collaboration with SIGNAL, young artist Meg Rennie shares techniques from her own creative practice
Accessibility
Closed Captions

Location
Flinders Walk, Northbank, Melbourne 3001