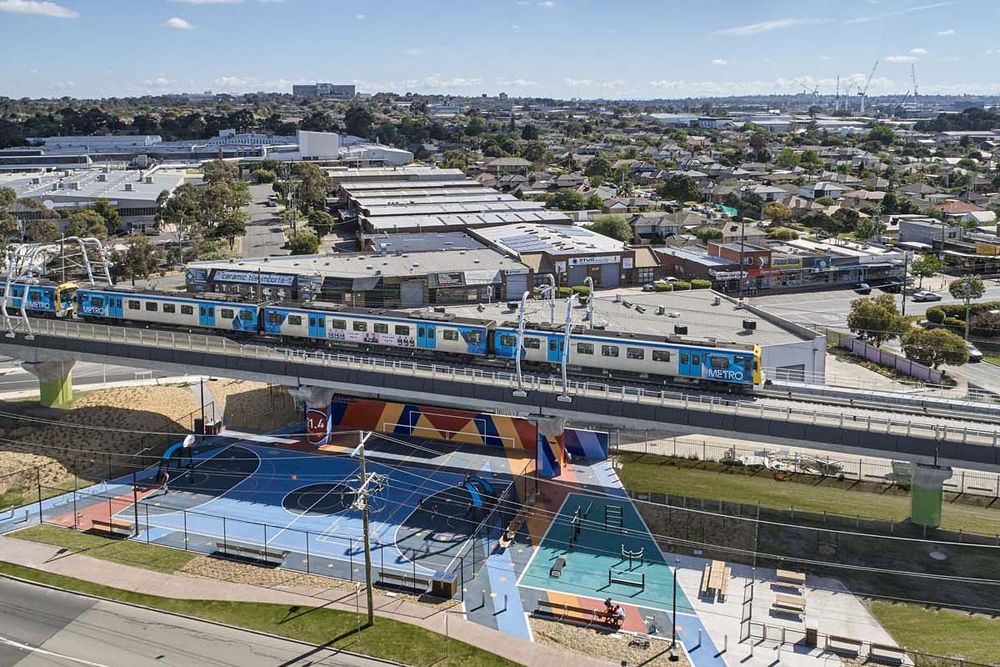 Skyrail – Caulfield to Dandenong Level Crossing Removal Project & Linear Park
Description
The elevation of railway lines across Melbourne has created new local and regional public realm that reconnects previously cut-off communities and places. This event will review the Caulfield to Dandenong Level Crossing Removal Project (and potentially others), its public places and the Djerring Trail, and examine how these places and reconnection have matured and how the community has responded to and embraced them. The project engages with state government initiatives, urban design, engineering, active transport and community.
What's On
Join a guided exploration of Skyrail's landscape architectural design, and participate in a discussion on how the project has matured since construction was completed almost three years ago.
The 2km walking tour between Carnegie and Hughesdale stations will be lead by Kirsten Bauer, Director, ASPECT Studios.
Images: Images: (1) Centre Road south activity node. (2) Carnegie activity node. Photos 1-2: Peter Bennetts. (3) Carnegie Station. (4) Park between Murrumbeena and Hughesdale. Photos 3-4: Peter Clarke
Important Details
Time & Date
Sunday 31 July
2pm-3pm (walking from Carnegie Station to Hughesdale Station, approx. 2km.)
Tour will run for 1 hour
Age Requirements
All Ages
Accessibility
Fully wheelchair accessible

Location
Suburbs of Carnegie, Murrumbeena, Hughesdale, Clayton & Noble Park