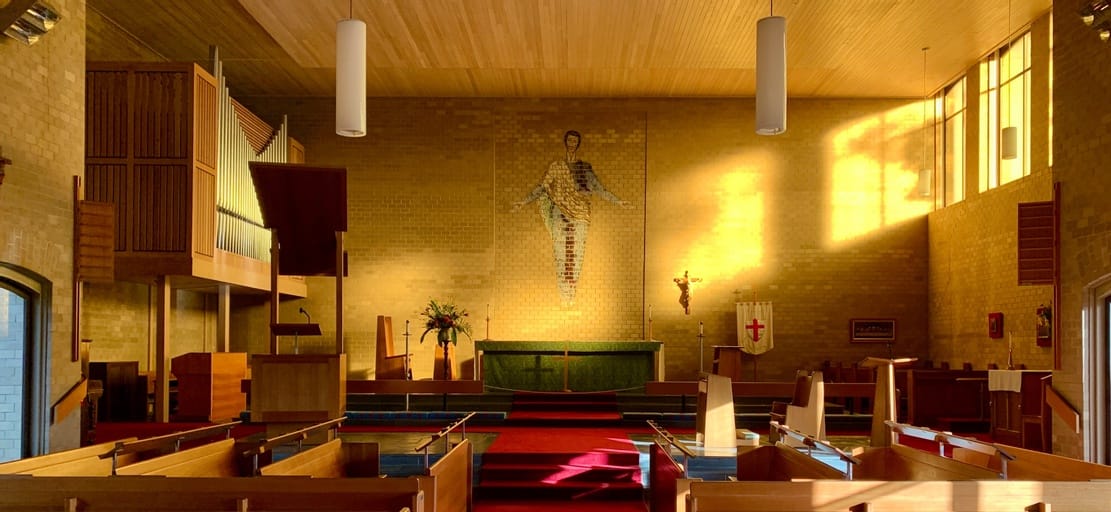 St George Peace Memorial Church
Building Description
Known colloquially – and affectionately – as 'The Church of the Telegraph Poles', St George's Anglican Church, East Ivanhoe, is a striking example of architectural dignity and grace combined with contemporary appeal and utility of purpose. It is a well-known landmark in the district and adds an aesthetic dimension to its environment.
The church is designed as a dual purpose space combining worship and social and community activities. The church and associated buildings wrap around an open grassed courtyard, which sits at the heart of the East Ivanhoe, where all are welcome to utilise this communal safe space.
What's On
The recently recovered Adrian Hill Album documenting the construction of St Georges in 1963-1964.
See album below.
Images: (1-4) John Sanderson, (5-8) Kathy Mexted © St George East Ivanhoe
Important Details
Time & Date
Saturday 24 July

Following the announcement from the Victorian Government regarding the five-day snap lockdown, tickets scheduled for release on 12pm, 16 July are on hold.

We thank you for your patience during this uncertain time, please stay tuned for further information and updates through our social media channels and website regarding the Reconnect: OHM 2021 July Weekend program.
Location
47-51 Warncliffe Road, Ivanhoe East 3079