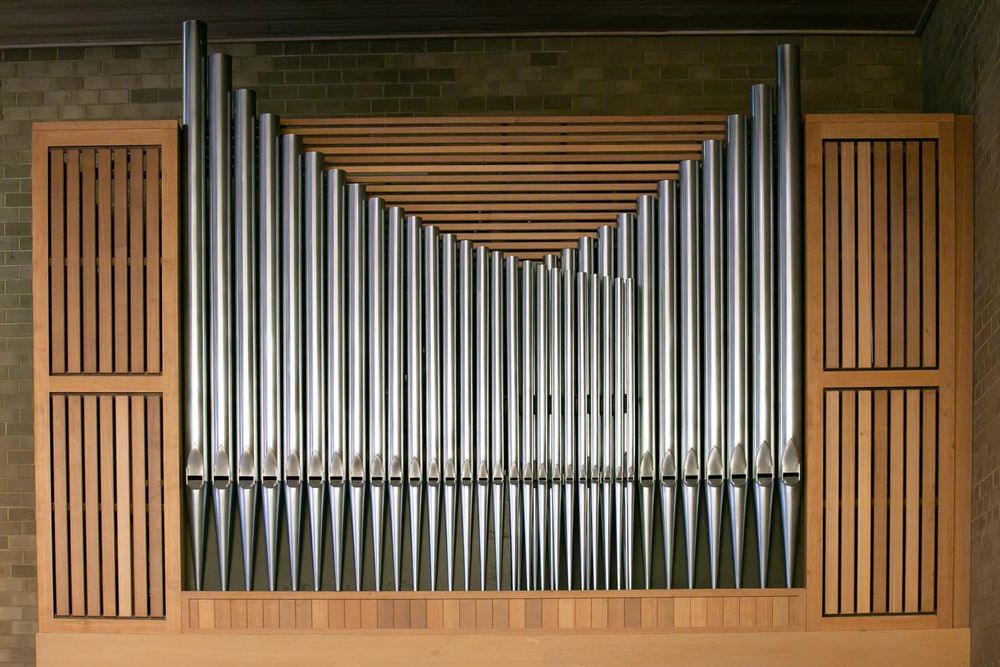 St George's
Description
St. George's Anglican Church in East Ivanhoe is one of only two Australian churches designed by renowned Australian architects Robin Boyd and Frederick Romberg. Completed in 1964, St George's was part of Melbourne's post-war church building boom, inspired by modernism and a less-traditional approach to ecclesiastical design.
A Christian church in the Anglo-Catholic tradition St George operates a successful and popular opportunity shop with some 30 volunteers involved. It presents organ and choral music of a high order; provides facilities for a significant number of community groups including the Tudor Choristers, the Heidelberg Wind Ensemble and the Heidelberg Choral Society; the courtyard and surrounds are used extensively for parish and community activities; and it supports many charitable organisations in the district, Melbourne, throughout Australia, and overseas. Environmentally aware, the facility has extensive water storage and solar panels providing power. People of all cultures, religions (or none) and political opinions are welcome.
What's On
Tours led by by parishioners will take in the church and adjoining buildings. Recorded organ music, performed by the director of music, Roger Brown.
Service of evensong, 5pm-6pm, 31 July.
Theme: The work of Robin Boyd and Frederick Romberg who designed the building. Tony Lee, former convener of the Robin Boyd Foundation, will join us to speak in the latter part of this service.
Images: (1) Organ pipes. (2) Interior of church. (3) View across Sanctuary. (4) Aisle on north side of nave. (5) Chancel with mural. All images supplied.
Important Details
Time & Date
Saturday 30 July
Open 10am-4pm
Tours of 30 minutes run every half hour starting at 10.15am
Sunday 31 July
Open 12noon-4pm
Tours of 30 minutes run every half hour starting at 12.15pm

Bookings not required. Tour group capacity is limited and operates on a first come, first in basis.
Age Requirements
All Ages
Accessibility
Fully wheelchair accessible
Accessible bathroom
Accessible parking nearby

Location
47-51 Warncliffe Road Ivanhoe East 3079