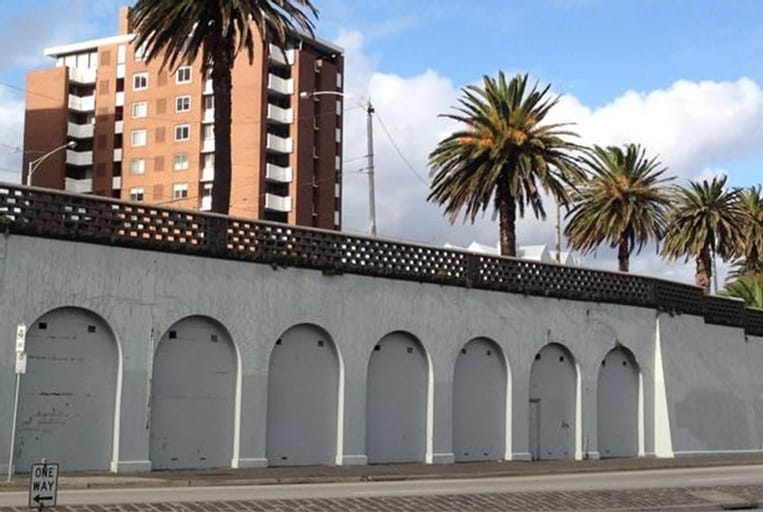 St Kilda Foreshore Vaults: Hidden Beneath – An Immersive Exploration
Building Description
'Beneath the streets of St Kilda and largely unseen by the public, the St Kilda Foreshore Vaults were once a hub of beach going life. Built in 1891, this prominent historical site has laid dormant for countless years, until now.
Ignition Immersive, a MR/VR/AR studio based in South Melbourne, will be presenting an immersive, digital walkthrough back in time, exploring the Vaults both in present day, and reimagined in their original glory.
For Open House Weekend, viewers can access a narrated 360 degree tour that moves you through the St Kilda Vaults in photorealistic detail, allowing you to reconnect with a hidden past. Sight unseen by the public since the 1970's, the Vaults will be reimagined in their original form, through set dressing and projections.
This activity is part of Arts Access Victoria's Thrive Festival.
Thrive Festival is going digital for Saturday 24 July, visit the Arts Access Victoria website to find out more about their extended program of upcoming events.
Ignition Immersive is proud to present, 'Hidden Beneath – An Immersive Exploration'.
What's On
Visitors will experience a 15 minute long, 360 degree guided tour of the St Kilda Vaults. Starting their journey in 1880 when the Esplanade was built, viewer's will be guided through history to present day, with each vault telling a 20 year story.
Images: (1-2) City of Port Phillip; (3-4) Ignition Immersive.
Important Details
Time & Date
Saturday 24th + Sunday 25th July

VIRTUAL TOUR
Broadcast at 12pm, Saturday 24th
Video will remain active over the Open House Melbourne Weekend.
Accessibility
Audio Descriptions

Location
234 Bank Street, South Melbourne 3205