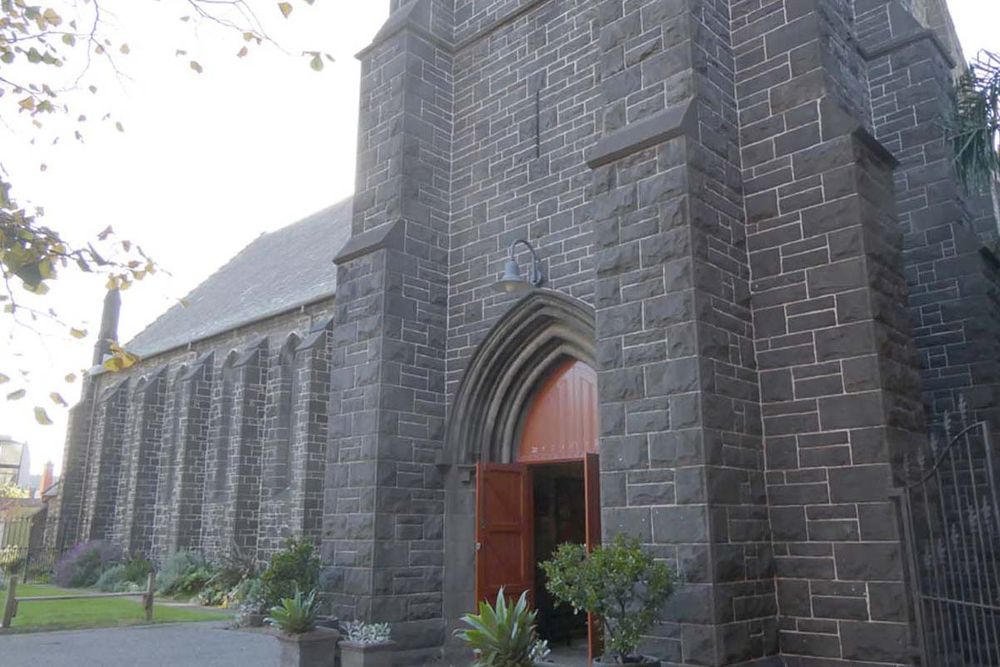 St Mark's – an historical panorama of Melbourne architecture and response to social need
Description
A combination of school, social settlement/community centre and church means that St Mark's has held and continues to hold a significant role in local community life. 
Built in early English Gothic Revival style, it was the first bluestone church to be built outside the Melbourne CBD. The foundation stone was laid in 1853; the first stage was opened in 1855. The bluestone stairs and distinctive gallery were completed in 1865, the tower and spire in 1875. Major restoration works were done in the 1990s.
In 1891 the old school building on George Street was relcoated to the Hodgson Street side of the property. The former parish hall and verger's cottage were also completed in 1891. The vicarage was built in 1910 and the social settlement building, now known as St Mark's Community Centre, was opened in 1926. It features a room that was the first free children's library in Victoria. It has the only windows known to have been painted by Ida Rentoul Outhwaite, based on her children's books.
With a long history of addressing social need, the church has supported vulnerable people, including children, men and seniors and the homeless through judicious use of space and maintaining the green space that welcomes all people.
What's On
Take a self-guided tour to learn about the relevance of St Mark's to the community, or pick up a treasure hunt to explore significant architectural and social features. Volunteers will be on hand to explain the task, answer any questions and provide additional information.
On Saturday, join a talk on Ida Outhwaite windows and community from 2pm-2.30pm.
On Sunday, there will be a recital of organ and song at 2.30-3.30pm. It will showcase the acoustics of the church, the Harrison organ imported from UK, and the music that brings liturgy to life.
Children's activities
A version of the Treasure Hunt will be suitable for children.
Images: (1) Original design, the body of the church opened in 1855. (2) Eastern Gallery, completed in 1865. (3) Tower and spire, completed in 1875. (4) Settlement centre, opened in 1926. (5) Old school (1891). All photos courtesy Louise McGuire
Important Details
Time & Date
Saturday 30 July
Open 10am-5pm
2pm-2.30pm Talk on Ida Outhwaite windows and community
Running for 30 minutes

Sunday 31 July
Open 12noon-5pm
2.30pm-3.30pm Recital
Age Requirements
All Ages
Accessibility
Partially wheelchair accessible

Location
250 George St, Fitzroy 3065