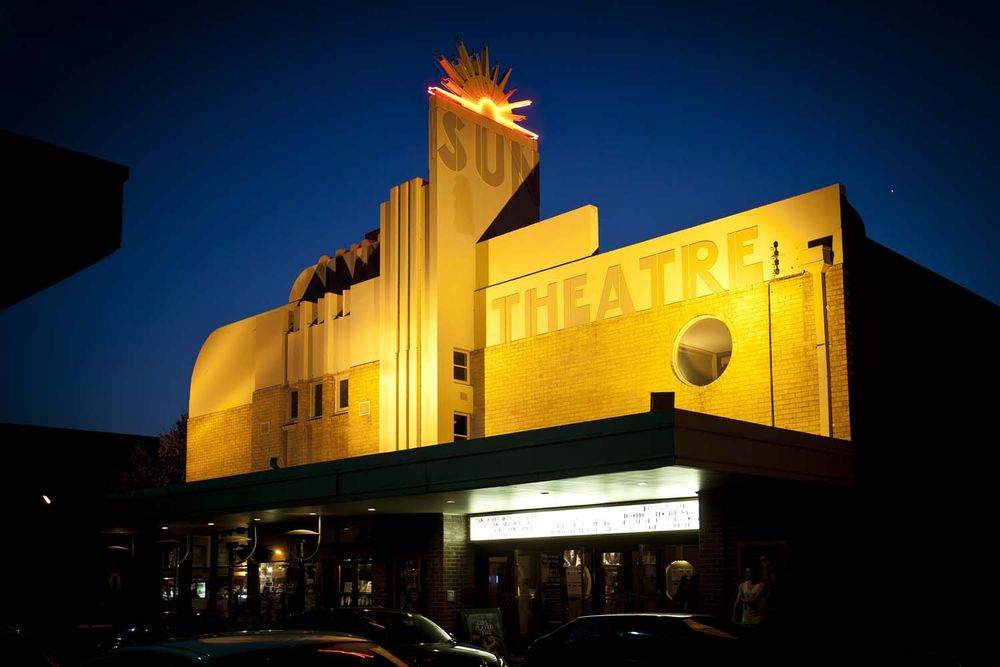 Sun Theatre Art Deco Cinema Tour
Description
Built in 1938, The Sun took only six months to construct by the firm Hansen and Yuncken Pty Ltd for £25,000. The Sun Theatre was acquired in 1965 by CMP under whose management the theatre would operate as a Greek-language cinema until its closure in 1982.
It became derelict over the next twenty years until the current owners purchased it in 1995. It was in a sad state, a mecca for white ants and a roof so leaky that the plaster ceiling had caved in on the seats.
The new owners began one of Melbourne's most popular film societies from 1998 to 2003 which encouraged everyone to help bring the Sun back to glory. The large auditorium has been carefully and respectfully divided into four cinemas, and another four cinemas have been added over several years.
When it originally opened in 1938, the Sun was a single-screen, 1050 seat cinema and the most luxurious in the area. Today it has eight boutique art deco inspired cinemas ranging in size from 200 seats down to 23 couches and variations in between, screening new release and art house films from Hollywood, Australia and around the world.
What's On
Join a tour of the cinema. Before or after, enjoy the newsreels playing in the cinema.
Image: Exterior photo of the Sun Theatre building. Image supplied.
Important Details
Time & Date
Saturday 30
Tours run 8am, 8.45am
Running for 30 minutes, for up to 30 people at a time.

This event is booked out and the waitlist exhausted.

Age Requirements
All Ages
Accessibility
Partially wheelchair accessible
Accessible bathroom
Accessible parking nearby

Location
8 Ballarat Street, Yarraville 3013