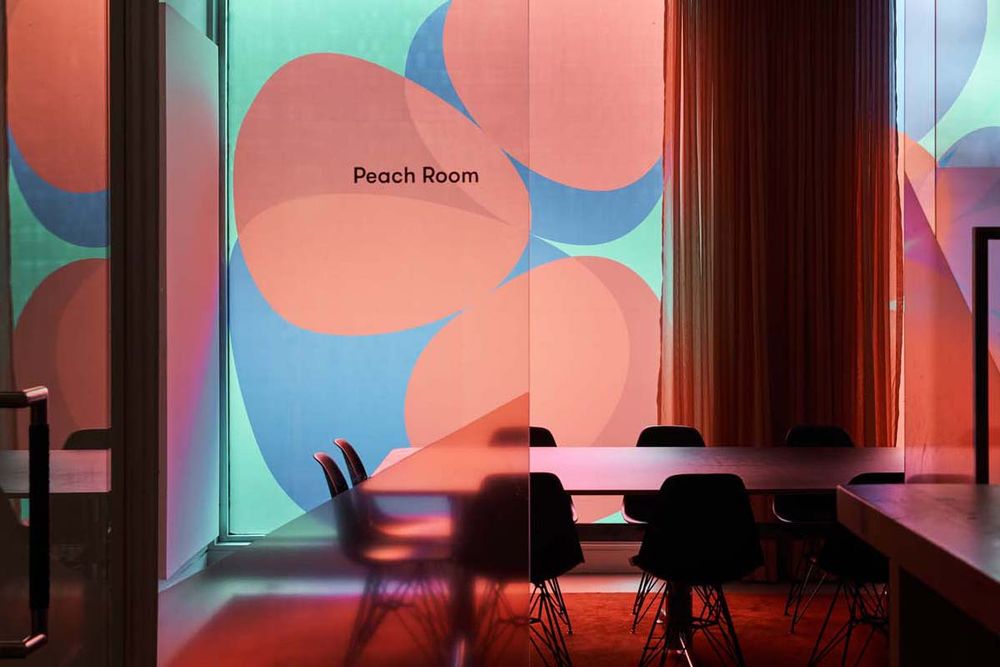 Technē Architecture + Interior Design Studio
Description
A block away from the CBD, this is a beautiful double story brick building which Techne redesigned back in 2017. They have since installed multiple artworks throughout the two storeys.
What's On
Freely wander through this creative studio for a behind the scenes perspective to Technē's work. The sculptural and graphic artworks currently in place are a collaboration between Naomi Troski and Technē called Modulations.
Images: (1) Naomi Troski artwork on studio façade. (2) Naomi Troski artwork. (3) Aluminium installation artwork by Naomi Troski x Technē. (4-5) Polystyrene installation in studio workshop. All photos: Jayden Ostwald
Important Details
Time & Date
Saturday 30 + Sunday 31 July
Open 11am to 2pm
Tour runs at 12pm each day for 30 minutes
Bookings not required. Tour group capacity is limited and operates on a first come, first in basis.
Age Requirements
All Ages
Accessibility
Quiet rooms
Accessible bathroom
Accessible parking nearby

Location
29-31 Rathdowne Street, Carlton 3053