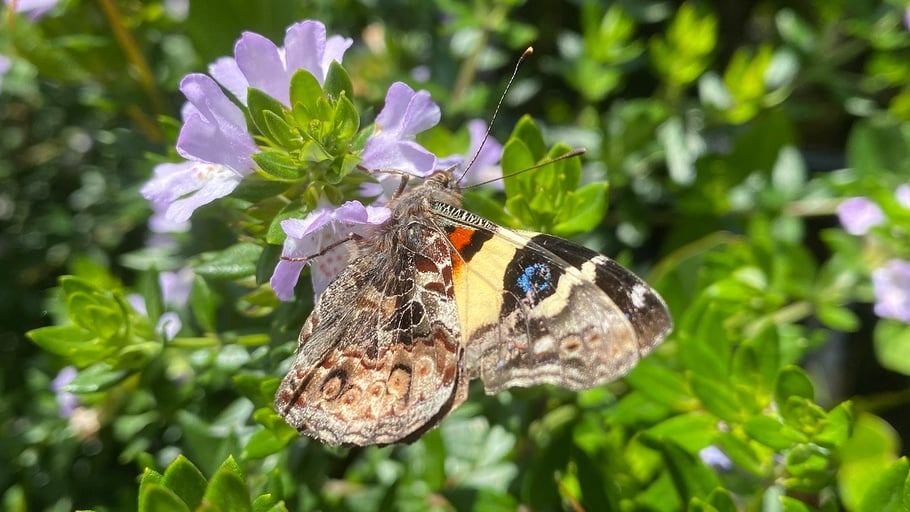 Open Nature: The Heart Gardening Project
Description
The Heart Gardening Project is a community initiative bringing humans and nature together joyfully through street gardening. Join Emma Cutting – founder of The Heart Gardening Project (THGP) – for a special guided walk of community gardens in the City of Port Phillip and a Q+A session reflecting on the Melbourne Pollinator Corridor handbook.
The book, which acts as an accessible guide to gardening for native bees and street gardening, will be available for sale on the day. All proceeds go to the not-for-profit community organisation.
Contributors
Emma Cutting: Amateur naturalist, amateur plantswoman, pianist, teacher, author and avid street gardener. She loves learning, looking at ways to change broken and sick systems, all of nature, using her macro lens to stare at insects and their microworlds for hours and gardening in the rain. She aims to take her frustrations and channel them into creating as much positive change as possible.
Presented by The Heart Gardening Project
Open Nature is part of Melbourne Design Week 2022, an initiative of the Victorian Government, Creative Victoria in collaboration with the NGV.
Images: [1] Yellow admiral butterfly, one of the many visitors to the gardens. [2] BEE Gardens in South Melbourne. [3] Some of the Cobden St gardens. Photos: Emma Cutting.
Important Details
Time & Date
Sunday 20 March 2022
10am – 12pm
$10, booking required
Accessibility
Fully wheelchair accessible
Accessible parking nearby

Location
South Melbourne BEE Gardens. Corner Moray & Cobden Sts, South Melbourne 3205