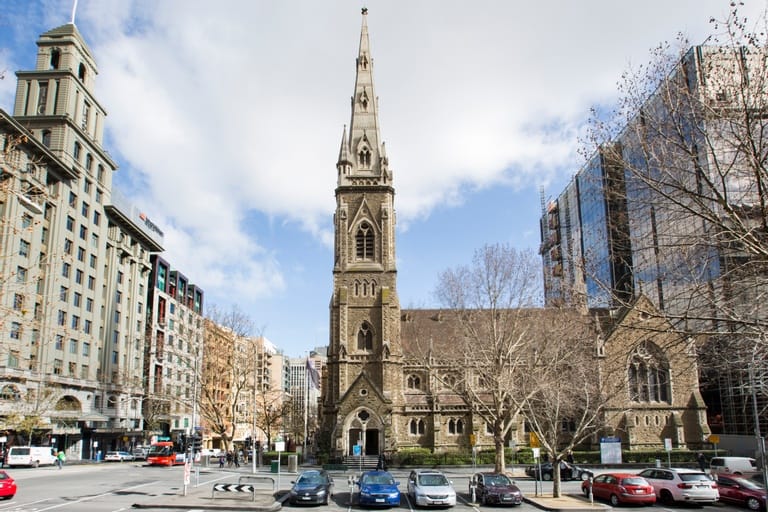 The Scots' Church Melbourne
Building Description
The Scots Church Melbourne was built to be the most beautiful building in Australia. Visitors to the Church will be privileged to experience the lovely atmosphere and hear the mighty Rieger organ being played. Enjoy the beautiful stained glass windows and discover the inspiration behind them.
What's On
Join a live discussion and Q&A on Sunday 25th 12.30pm.
Enjoy a Virtual self-guided tour of Scots' Church, learning about the history of the Church, Stories behind our Stained-glass Windows, as well as the famous Rieger Organ.
Important Details
Time & Date
ONLINE EVENT
Live discussion and Q&A

Sunday 25th July
12.30pm

Registration required. Please register below:
Location
Cnr Collins and Russell Streets / 156 Collins Street, Melbourne 3000