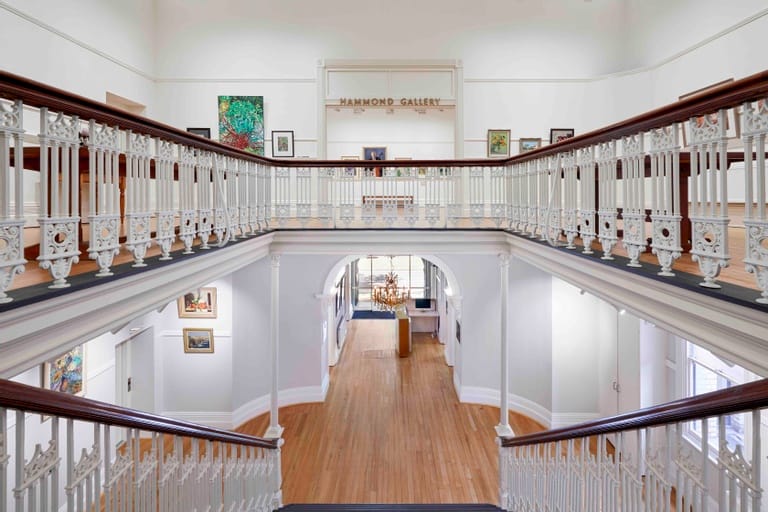 The Victorian Artists Society
Building Description
For over 150 years the Victorian Artists Society has played a pivotal role in the development and nurturing of Victorian and Australian Art.
Completed in 1892, this Heritage and National Trust Building holds a central place in Melbourne's art history with an impressive alumni of artists including some of our nation's most revered early impressionists such as Charles Conder, Arthur Streeton, Tom Roberts, Frederick McCubbin and Walter Withers.
Richard Speight Jr. won a competition for the building's design. The building is a fine example of American Romanesque architecture and has recently undergone a full restoration.
Today the Victorian Artists Society continues to play an important role in providing opportunities for artists to develop their artistic talent. The Society provides the community with exhibitions, galleries for hire, art classes, plein air painting and life drawing groups. These have contributed to a vibrant, active art society.
There is no other place in Australia like the Victorian Artists Society for people who love to view, learn, create and exhibit art.
What's On
Many artists in the NGV Collection started and perfected their craft at the Victorian Artists Society (@victorianartistssociety). As a part of our Painting en Plein Air series, hear from local artists and learn about the connection between the Heidelberg group, the Victorian Artists Society and the NGV. @vivipalegeroge
Image owned by the Victorian Artists Society; Image owned by the Victorian Artists Society; Image owned by the Victorian Artists Society;
Important Details
Time & Date
Saturday 24 + Sunday 25 July
Video will be active throughout the course of the Open House Melbourne
VIEW HERE
Accessibility
Closed Captions
Social Story

Location
430 Albert Street, East Melbourne 3002