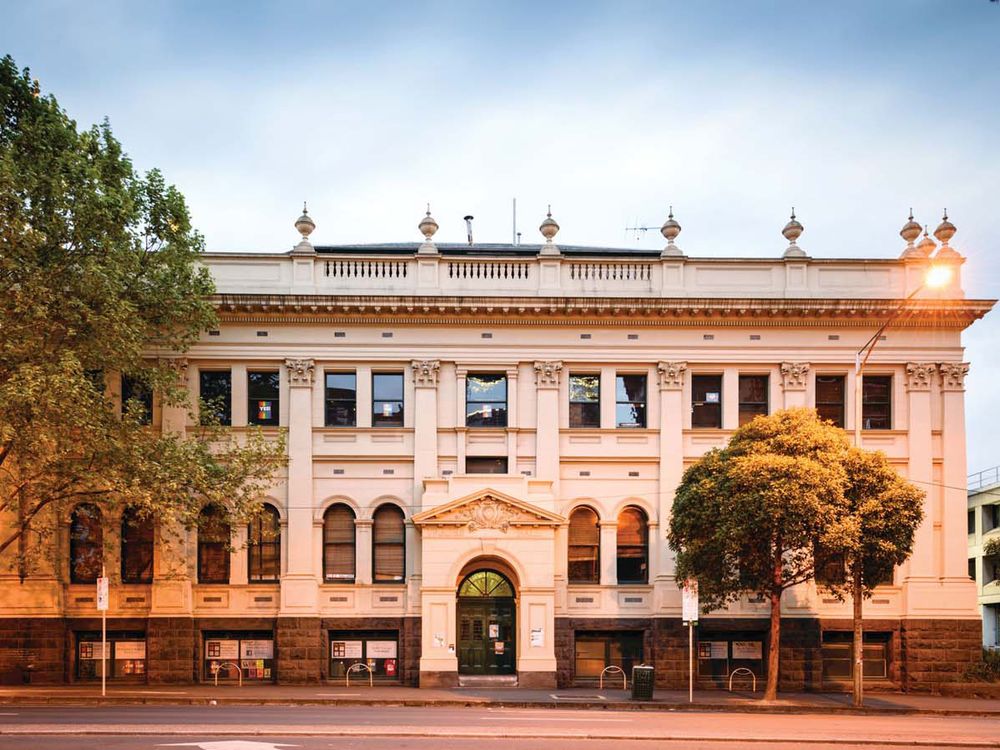 Trades Hall: A living history tour
Description
The world's oldest continually active trade union building is a tremendous example of the Victorian era Marvellous Melbourne architecture. The Trades Hall and Literary Institute has recently completed stage two of its restoration works with Lovell Chen. Architecturally it is similar to many gold rush buildings. The stylistic transition from the building's Doric columns to the more elaborate Corinthian columns demonstrate how Melbourne architecture moved from the gold rush to Marvellous Melbourne styles.
As the home of the eight hour day movement, the people that have been through this building are what make it truly special. The Victorian Branch of the Labor party was formed here, art schools were hosted, the development of the modern welfare state was argued for and campaigned for in the building. It is drenched in history but most importantly it is still the heart of the union movement and campaigns for working people are led from the building to this day.
Trades Hall is one of the seven sites featured in Take Hold of the Clouds, a curated exhibition for the Weekend that embeds responsive works within Melbourne's most-loved architectural spaces.
What's On
Join a guided tour of this historic building, taking you to spaces not usually open to the general public.
Images: (1) Victoria Street entrance. (2) Stair way to roof top with gold gilt and green paint. (3) Lygon Street entrance with eight pillars over large portico. (4) Executive wing. (5) Executive table. All images courtesy of Trades Hall.
Important Details
Time & Date
Saturday 30 July
Open 10am-4pm
Tours run 10am, 12 noon, 1pm, 2pm
Sunday 31 July
Open 10am-5pm
Tours run 11am, 12 noon, 1pm, 2pm
Tours run for 1.5 hours, for up to 20 people
Bookings not required. Tour group capacity is limited and operates on a first come, first in basis. 
As part of the Victorian Trades Hall's COVIDSafe Plan, it is a condition of entry that masks be worn on guided tours inside this building. Thank you for your cooperation.
Trades Hall also showcases creative practitioners Snack Syndicate's work
These Thoughts Large and Public
(2022) as one of the seven sites featured in
Take Hold of the Clouds
. The curated exhibition embeds responsive works within Melbourne's most-loved architectural spaces across the Weekend. More information
here
.
Age Requirements
All Ages
Accessibility
Partially wheelchair accessible

Location
54 Victoria St, Carlton VIC 3053