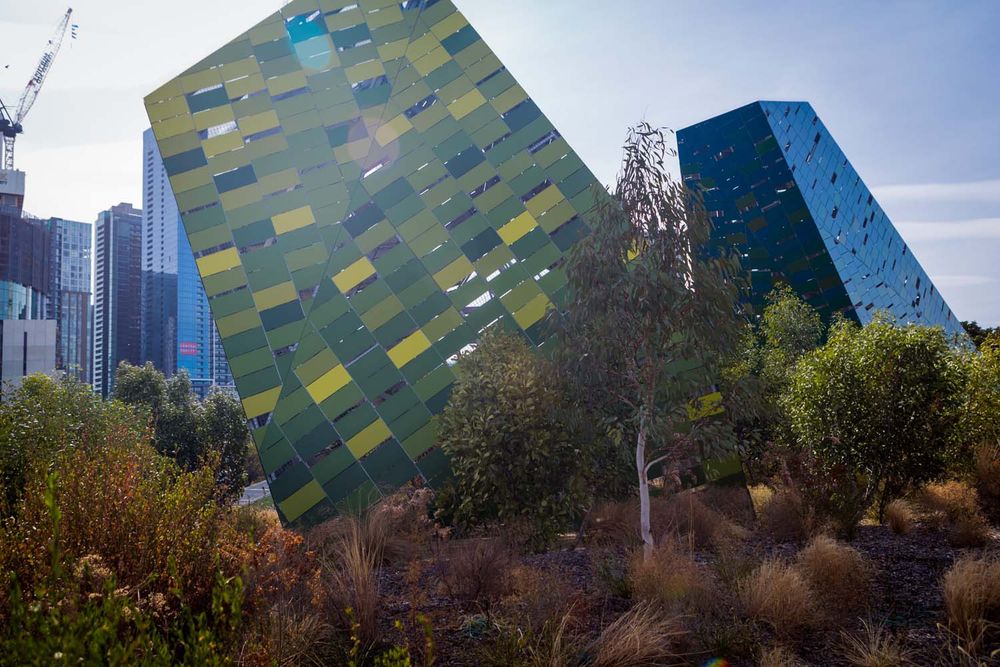 Transurban's Habitat Filter
Description
Transurban is committed to sustainably revitalising vacant land near its roads. The regeneration of Power St Loop in the heart of Melbourne's art precinct brings new life to the once vacant site in Southbank, Melbourne. Combining iconic artwork, sustainable construction practices and native ecosystem restoration, the regeneration of the one-hectare site adjacent to CityLink exemplifies operator excellence in engaging local community and creating sustainable, vibrant and liveable urban spaces that exist in harmony with infrastructure.
With the rapid urban development of Southbank since the construction of CityLink in 1999, Power St Loop, a motorway off-ramp from the Domain Tunnel, provided an opportunity to create new social and environmental value for the local community. The site was sparsely vegetated with a mix of exotic and native plants, and arguably contributed little to the community or road users.
Evolving from a public art competition in 2015, the sculptural centrepiece of the project, Habitat Filter, features a series of 'pods', the largest over 25m high, with a range of sustainability elements including specially designed nesting boxes for birds and bats, solar panels and rainwater collection on site, combined with a native landscaping strategy to increase the ecological value of the area by re-introducing indigenous plants.
What's On
This is a rare opportunity to step inside the Habitat Filter, a space usually off-limits to the public. Join a guided tour to learn about the site's history, how it came to be developed and how it contributes to the local environment.
Online, step back in time to view images of the area from when Habitat Filter was first built in 2016, to how it has since changed and the environmental benefits it now provides to the area.
Images: (1) Habitat Filter native vegetation. (2) Post-construction revegetation of site. (3) Habitat Filter lit up at night. All photos: Christian Pearson, Misheye Photography.
Important Details
Time & Date
Saturday 30 July
Single tour runs at 10am
Bookings required.

This event is booked out and the waitlist exhausted.
Age Requirements
12 years and above
Accessibility
None of the above

Location
Power Street exit ramp from the Domain Tunnel, Southbank 3006