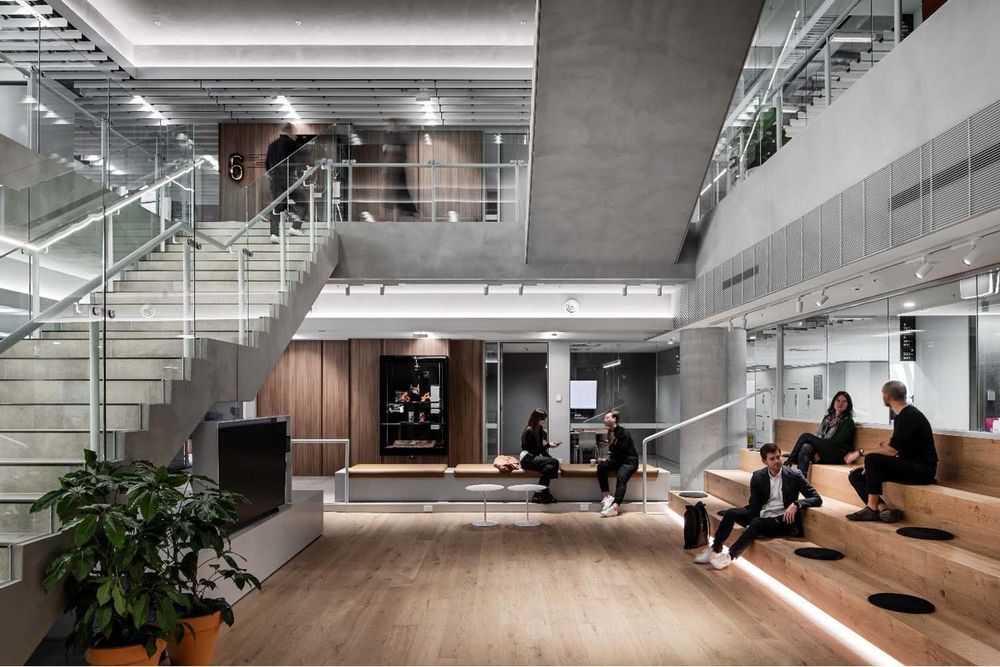 University of Melbourne, Melbourne Connect: Faculty of Engineering and Information Technology
Description
People, projects, and possibilities are what make Melbourne's purpose built innovation precinct the place to be for ideas, connection and collaboration.
Inhabiting the former site of the Royal Women's Hospital and adjacent to the University of Melbourne along the edge of the city's central business district, Melbourne Connect is an experimental project and a community of researchers, industry, startups, SMEs, government, students, artists and Science Gallery Melbourne. 
It is also home to the university's Faculty of Engineering and Information Technology (FEIT). Occupying over 10,000sqm across 7 floors, its main occupants are the School of Computing and Information Systems, the School of Electrical, Mechanical and Infrastructure Engineering, and FEIT Professional Services.
The Level 7 Social Hub features a void that connects all floors and activity spaces including the Manhari Room, a multi function space whose name derives from the Ngarrindjeri language of South Australia and is approved for use by the Miwi-inyeri Pelepi-ambi Aboriginal Corporation.
What's On
A self-guided tour is is best experienced by starting at the Level 7 Social Hub, where you can help yourself to a coffee, hot chocolate or chai latte and enjoy the city views. Experience the magnificent void by walking down the internal stairs to Level 1.
Images: (1) Level 5 Open Project Space. (2) Level 6-7 stair view. (3) Level 6-7 stair view. (4) Level 7 Social Hub. (5) Level 7 Social Hub. All photos supplied by Hassell Studio.
Important Details
Time & Date
Saturday 30th July
Open 9.30am-3pm
Self guided tours. No bookings required.
Age Requirements
All Ages
Accessibility
Fully wheelchair accessible
Accessible bathroom

Location
Level 1-7, Melbourne Connect, 700 Swanston Street, Carlton 3053