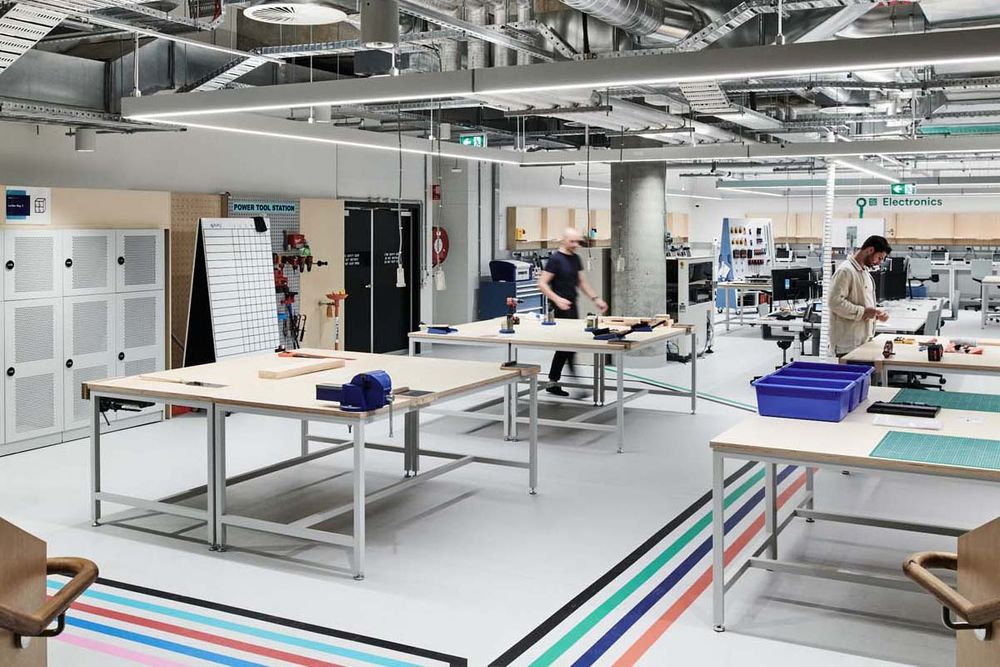 University of Melbourne, Melbourne Connect: Telstra Creator Space
Description
Telstra Creator Space is an accessible fabrication lab located in the University of Melbourne's innovation precinct, Melbourne Connect, open to all university students and staff. It's a space where technology and creativity combine in the discovery of innovative solutions. The space is designed to enable the Faculty of Engineering and Information Technology and its partners to prepare outstanding graduates and achieve global impact through teaching and research. Supported by a dedicated team of creatives and technical experts, Telstra Creator Space provides students and staff with opportunities to develop advanced engineering and information technology prototype solutions.
What's On
Guided tours by our Telstra Creator Space team where visitors will learn about this new maker space facility for students and precinct occupants.
Images: (1) General sectioned Maker Space, basement at Telstra Creator Space. (2) Banks of 3D printers. (3) Woodshop lathe bench. (4) Metalshop workspace. (5) Maker Space training. All photos supplied by Melbourne Connect.
Important Details
Time & Date
Saturday 30 July
Tours run 10.30am, 12.30pm, 2.30pm
All tours run for 30 minutes. No bookings required.
Age Requirements
All Ages
Accessibility
Fully wheelchair accessible

Location
Melbourne Connect G203, Level UG, Building 290, 700 Swanston Street, Carlton