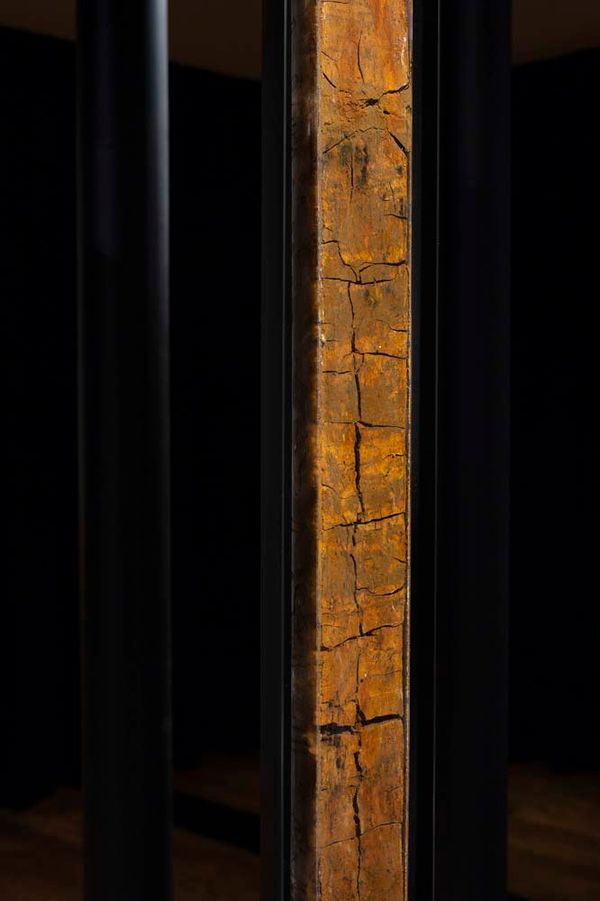 University of Melbourne, Parkville Campus: Emu Sky at Old Quad
Description
Old Quad is the University of Melbourne's oldest building and the first university building to commence construction in Australia. The original building was designed by Francis Maloney White and completed in 1857, and redeveloped by Melbourne-based architecture firm Lovell Chen in 2019.
Inside the Old Quad is Emu Sky, an exhibition exploring Indigenous land management, knowledge, science, plant use, language and truth telling. With a strong focus on south-eastern Australia, over 30 Aboriginal community members share their stories, knowledge, and art practice in the exhibition. Curated by Barkandji woman Zena Cumpston.
What's On
Emu Sky exhibition and North Wing of Old Quad will be open to the public from 11am – 4pm. Entry includes special access to Level 1 rooms which are closed to the public for the rest of the year.
Images: (1) Michael-Shawn Fletcher, Sediment cores 2019-2021. Courtesy of Associate Professor Michael-Shawn Fletcher. (2) Brooke Wandin (with Madeline Critchley, Jax Plumley and Zena Cumpston), Language Posters 2021. (3) Maddi Miller, Yilabara Ngara 2021. (4) Jonathan Jones with Dr Uncle Stan Grant Snr AM, Untitled Walam-Wunga.Galang (Grindstones) 2019 / 2021. (5) Genevieve Grieves and Mandy Nicholson with Djirri Djirri Dance Group, Baban Darrang (Mother Tree) 2021. All photos: Christian Capurro.
Important Details
Time & Date
Saturday 30 + Sunday 31 July
Open 11am–4pm
Entry is free, bookings not required.
Age Requirements
All Ages
Accessibility
Fully wheelchair accessible
Accessible bathroom
Social Story

Location
Old Quad, The University of Melbourne, Grattan Street, Parkville 3010