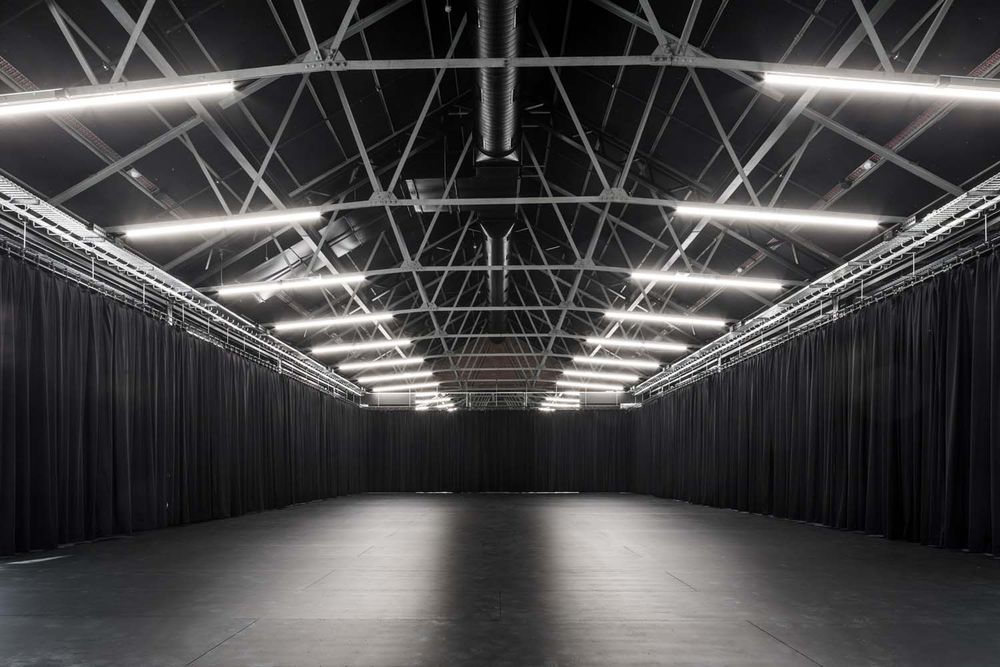 University of Melbourne, Southbank Campus: Martyn Myer Arena
Description
Located within The Stables, Martyn Myer Arena is the former Police Riding Hall, now a versatile performance space featuring a sprung floor and retractable seating that can be set out in a multitude of formations. Kerstin Thompson Architects took into account the original features of the building as the former home of the mounted police and incorporated elements like the original trusses into the redesign of the space. The venue was named after Martyn Myer in recognition of his generous support of the redevelopment project.
What's On
Visitors are welcome to wander through the space, engaging with design elements from the recently staged multidisciplinary VCA production 'Theatrum Botanicum'. The performances featured the work of Bachelor of Fine Arts (Dance) and Bachelor of Fine Arts (Design and Production) students, and was choreographed by Gregory Lorenzutti.
Images: (1–2) Interior of Martyn Myer Arena, 2018. Photos: Trevor Mein.
Important Details
Time & Date
Saturday 30 July
Open 10am-5pm
Age Requirements
All Ages
Accessibility
Fully wheelchair accessible
Accessible bathroom
Accessible parking nearby

Location
Martyn Myer Arena, 26 Grant Street, Southbank VIC 3006