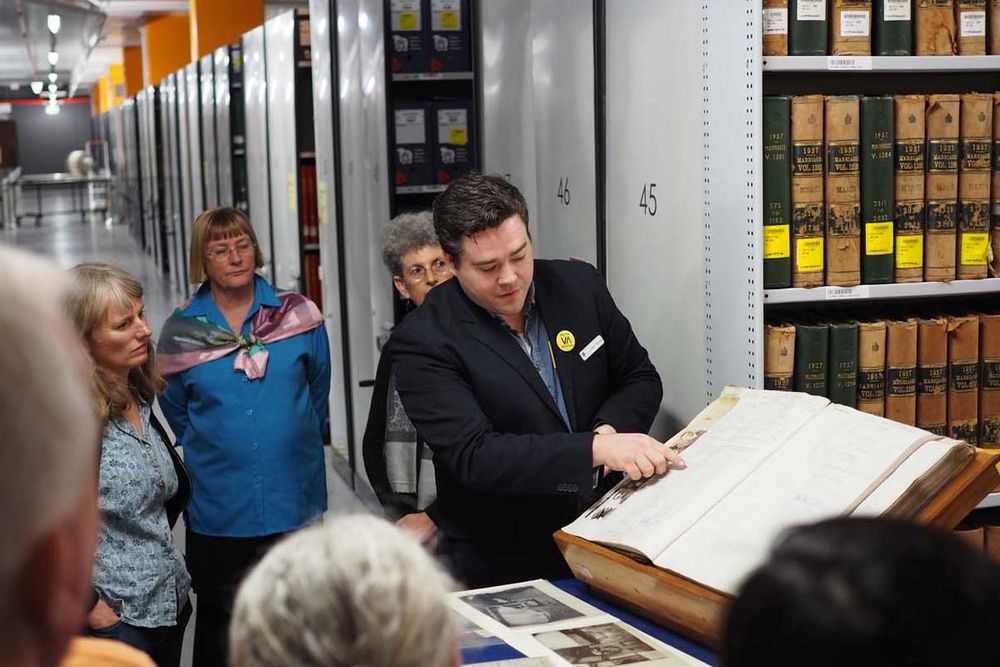 Victorian Archives Centre – Behind the Scenes Tour
Description
The Victorian Archives Centre holds colonial, state and Commonwealth government records in the collections of Public Record Office Victoria (PROV) and the Victorian office of National Archives of Australia. Over 100 kilometres of significant records dating back to 1836 are preserved in a carefully maintained, dust-free and climate-controlled environment.
The maps, plans, photographs and documents in PROV's collection show the Melbourne that was built and the Melbourne that could have been, as well as the land and the history that lie beneath its urban surface.
As part of this year's Open House Melbourne theme Built / Unbuilt, The VAC will be looking at records that relate to the idea of what was lost, gained or imagined as government agencies sought to shape Melbourne over the past 180 years. You will see some of the oldest records in the collection, surveying Melbourne in the 1830s right through to some 1970s designs for building a landmark over the Jolimont rail yards. These are the big plans that have impacted people's lives … or could have, had they been realised.
What's On
PROV is welcoming physical tours back into the archives! Your guides will be the knowledgable staff who'll show you the heart of the Victorian Archives Centre – the archival repository. Here you'll learn how records are selected and preserved, and discover the stories contained within them.
Images: (1-3) Tours at the Victorian Archives Centre. Photos: Courtesy of Public Record Office Victoria
Important Details
Time & Date
Saturday 30 July
Tours run every half hour starting 10am. Last tour starts 3.30pm.
Running for 45 minutes in groups of 20 people.
Bookings required.
Age Requirements
8 years and above
Accessibility
Fully wheelchair accessible
Accessible bathroom
Accessible parking nearby

Location
99 Shiel Street, North Melbourne 3051