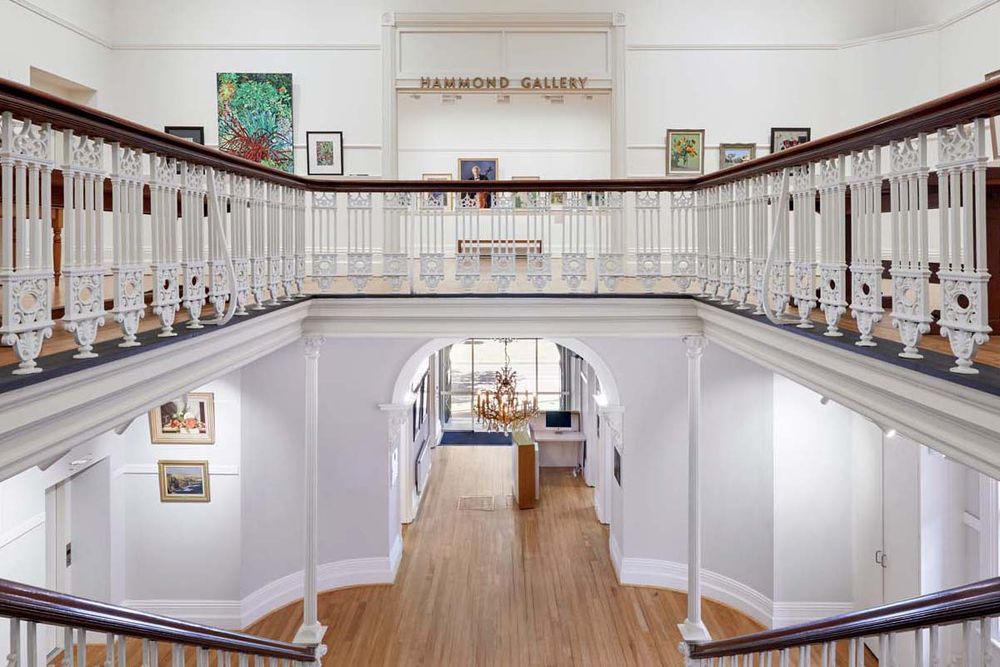 Victorian Artists Society
Description
The VAS's heritage listed building features an original bluestone studio opened in 1874 which has been almost totally subsumed by a modern two storey gallery and façade built in the 1890s. It is regarded as one of the best examples of Romanesque architecture in Melbourne, with iconic decorative mouldings, columns and beautiful façade. While the façade of the building owes much to the American Romanesque tradition, the detailing of the interior is more Victorian in character. In recent years, the building has undergone major restoration and conservation works, led by architectural firm Chiri-Hall.
What's On
Visit five recently restored art galleries featuring four exhibitions of artworks and street photography by Melbourne artists. The VAS art studio in the original bluestone part of the building will also be open to the general public to observe painters in action. Gallery attendants will be available for visitors to learn about the extensive history of the art society and all about how they operate.
Images: (1) VAS foyer. (2) Hammond Gallery entrance. (3) VAS facade.(4) VAS stained glass window.(5) Archival photograph of the VAS Inaugural Exhibition Hammond Gallery in 1982. (6) View of the studio with a class in action. All photos: courtesy of VAS
Important Details
Time & Date
Saturday 30 & Sunday 31 July
Studio visits run from 10am at 5 minute intervals in groups of up to 5 people.
No booking required.
Age Requirements
All Ages
Accessibility
Partially wheelchair accessible

Location
430 Albert St, East Melbourne 3002