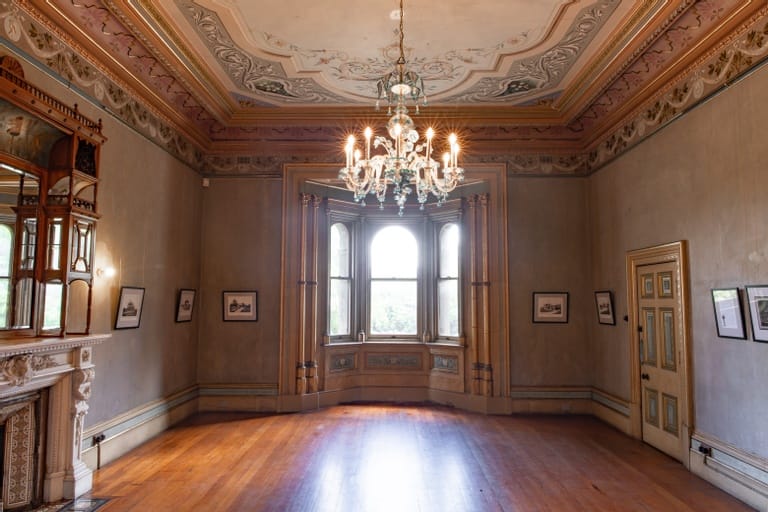 Villa Alba Museum
Building Description
Virtually visit the 1880s mansion and explore a rare survivor of the Marvellous Melbourne era.
The notable hand-painted and stenciled decorations are significant for their unrivalled quality and were the creation of the the Scottish-trained interior decorators the Paterson Bros. and their team of artisans. The surrounding heritage garden has been recreated based on meticulous research.
What's On
Virtually explore the front garden and the house which was elaborately decorated for the Greenlaw's in 1883-1884 by the renowned Melbourne interior decorating firm The Paterson Bros. who later decorated the Ballroom at Melbourne's Government House and the State Parliament Library.
Images: (1) The Drawing Room by Mitchell Luo Photography; (2) The Boudoir by Russell Winnell; (3) The Vestibule by Russell Winnell.
Important Details
Time & Date
Saturday 24 + Sunday 25 July

VIRTUAL TOUR
Explore the building virtually for Open House Melbourne, scroll below.
Location
44 Walmer Street, Kew 3101