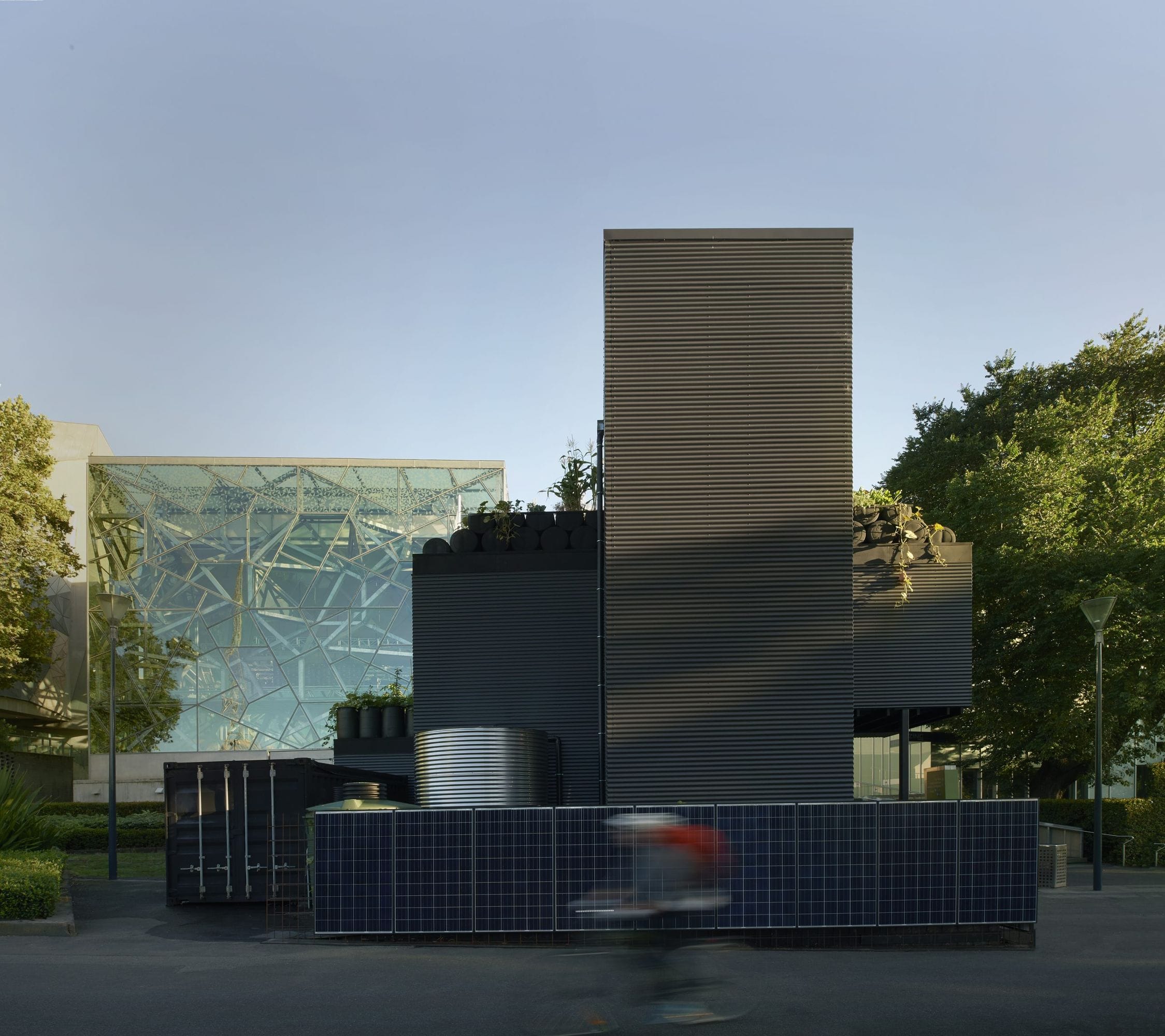 Waterfront: futurefoodsystem with Joost Bakker, Matt Stone and Jo Barrett
Join a special Waterfront tour through futurefoodsystem – Joost Bakker's inspiring vision and urgent call to action for the future of living and food production.
'futurefoodsystem' is a self-sustaining, zero waste, productive house temporarily 'in residence' at Fed Square that demonstrates the potential of our homes to provide shelter, produce food and generate energy. Matt Stone and Jo Barrett – residents of futurefoodsystem – join Joost to welcome you into their inspiring zero-waste home, which illustrates a compelling 'blueprint' for new ways in which we can live and produce food in balance with the natural world.
A guided tour of an inspiring zero-waste home.
Co-presented with futurefoodsystem. Waterfront is proudly presented by Centre for Architecture Victoria | Open House Melbourne, in partnership with Department of Environment, Land, Water and Planning and East Gippsland Shire Council. Waterfront is part of Melbourne Design Week 2021, an initiative of the Victorian Government in collaboration with the NGV.
Important Details
Time & Date
Virtual tour available to explore, see below.
Physical tours have booked out.
Location
River Terrace, Melbourne, VIC 3004 (Rear of Fed Square)