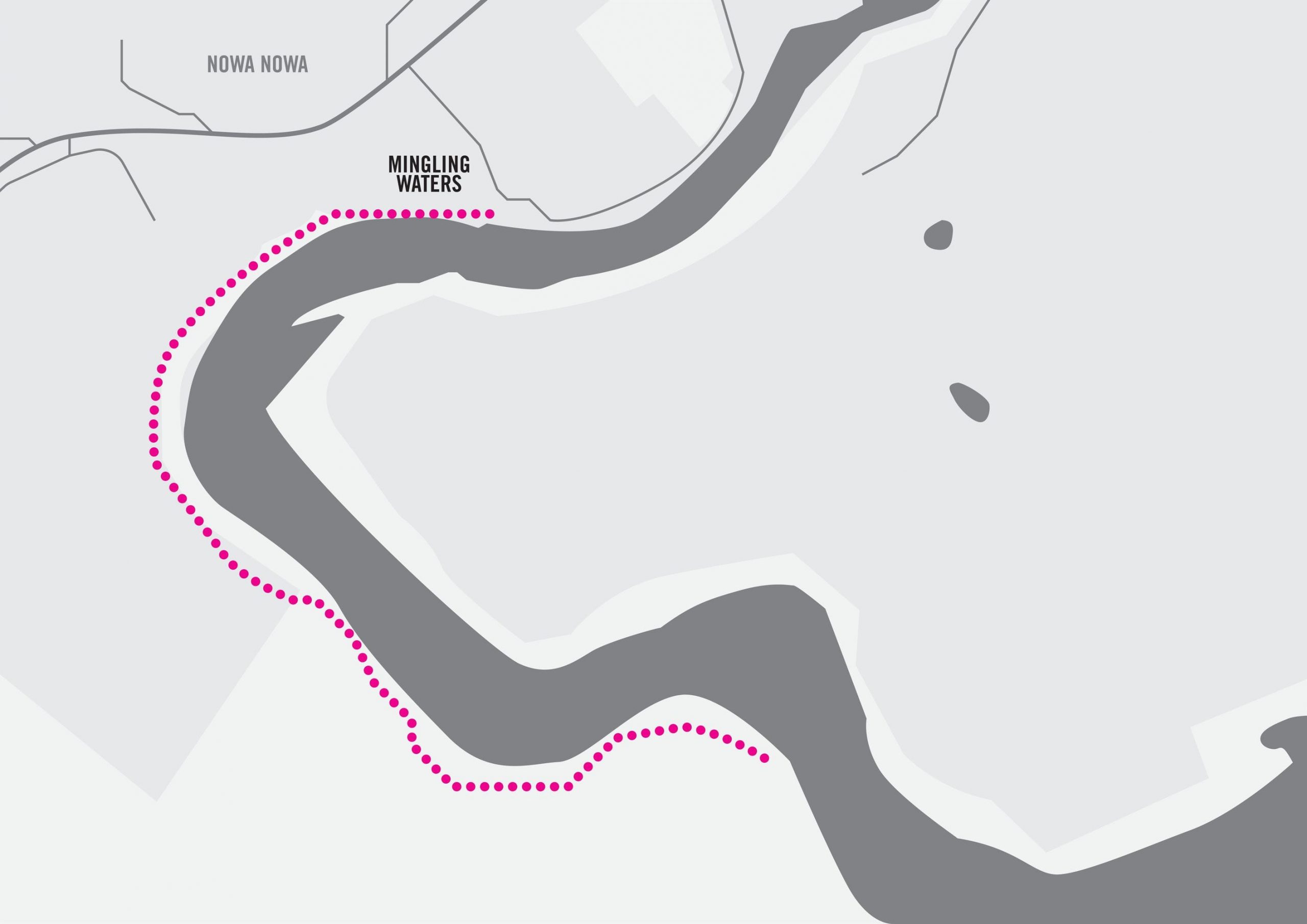 Waterfront: Nowa Nowa (Silent Walk)
Walk from the base of Mingling Waters caravan park (or the boat ramp) along the Wetlands walk to the point — stopping along the way to listen and notice your surroundings.
This walk follows the shores of the lake, meandering through the paperbark, warrigal greens and reeds. Rich in resources for the Krauatungaloong — blown grass with seeds for making flour; manna gums for sugar, sea celery for greens, reeds for making knives; ribbon weed and paperbark for wrapping foods and other things.
It is also a popular fishing spot where the poddy mullet can be seen jumping high above the water. Watch for a soaring white-bellied Sea Eagle and refresh and rest at the picnic table.
Dr Jess Reeves encourages you to be silent on this walk, and pay attention to your environment.  Try keeping your phone in your pocket and fix the images, sounds, smells in your mind. What do you hear, smell, taste, feel?
Dr Jess Reeves
Dr Jess Reeves is a Senior Lecturer in Environmental Science in the School of Science, Psychology and Sport at Federation University's Gippsland campus, Churchill. She is fond of watery places and the people drawn to them.
A self-guided walk suggested by Dr Jess Reeves.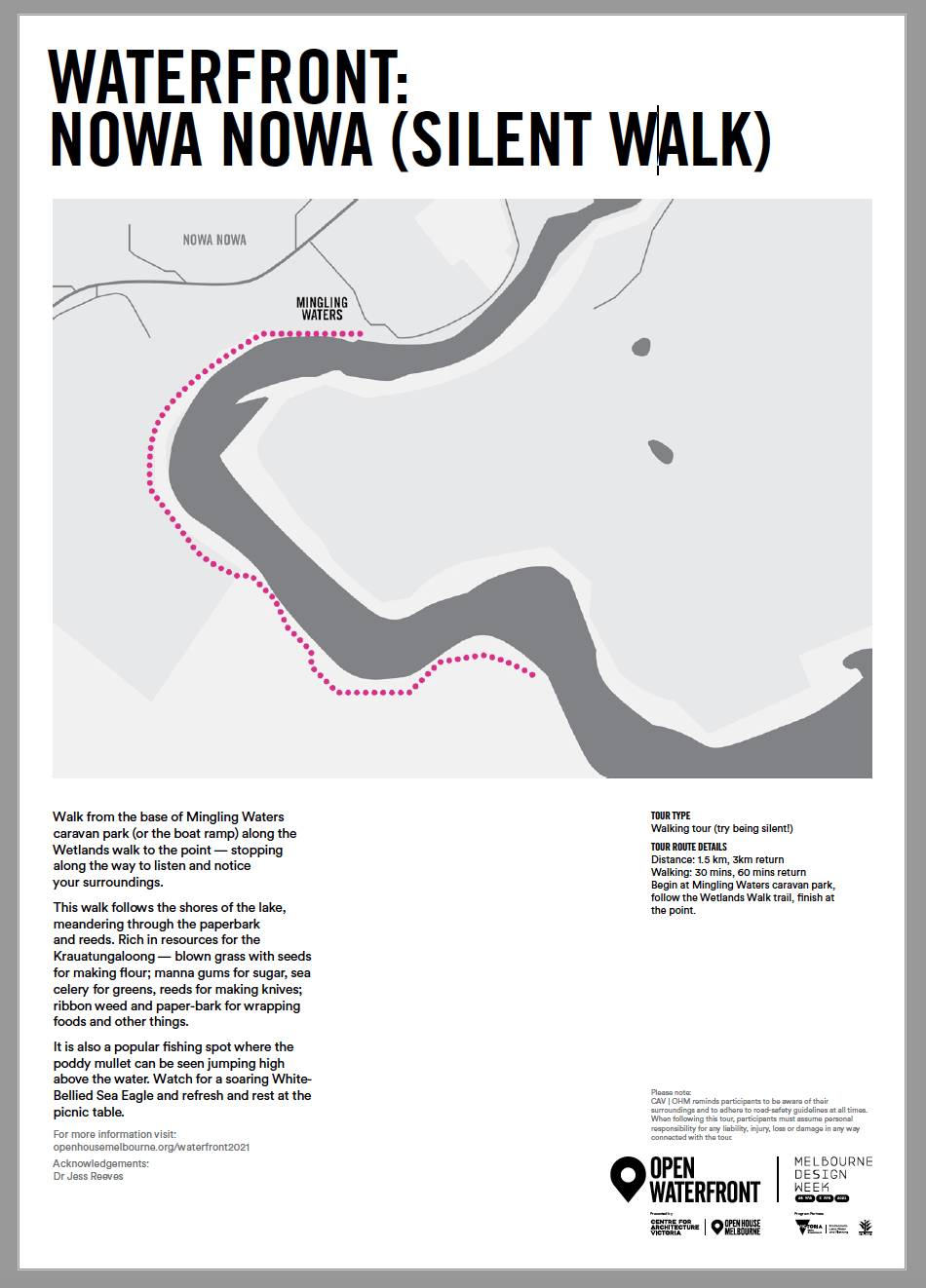 CAV | OHM reminds participants to be aware of their surroundings and to adhere to road-safety guidelines at all times. When following this tour, participants must assume personal responsibility for any liability, injury, loss or damage in any way connected with the tour.
Waterfront is proudly presented by Centre for Architecture Victoria | Open House Melbourne, in partnership with DELWP and East Gippsland Shire Council. Waterfront is part of Melbourne Design Week 2021, an initiative of the Victorian Government in collaboration with the NGV. 
Important Details
Time & Date
Self-guided tour
FREE, no bookings required
Download a print-ready pdf
View on Google Maps
Tour type:
Walking tour (try being silent!)
Tour route details: 
Distance: 1.5 km, 3km return
Walking: 30 minutes, 60 minutes return
Begin at Mingling Waters caravan park, follow the Wetlands Walk trail, finish at the point.
Accessibility
Limited accessibility: stairs and rough terrain, not wheelchair accessible.