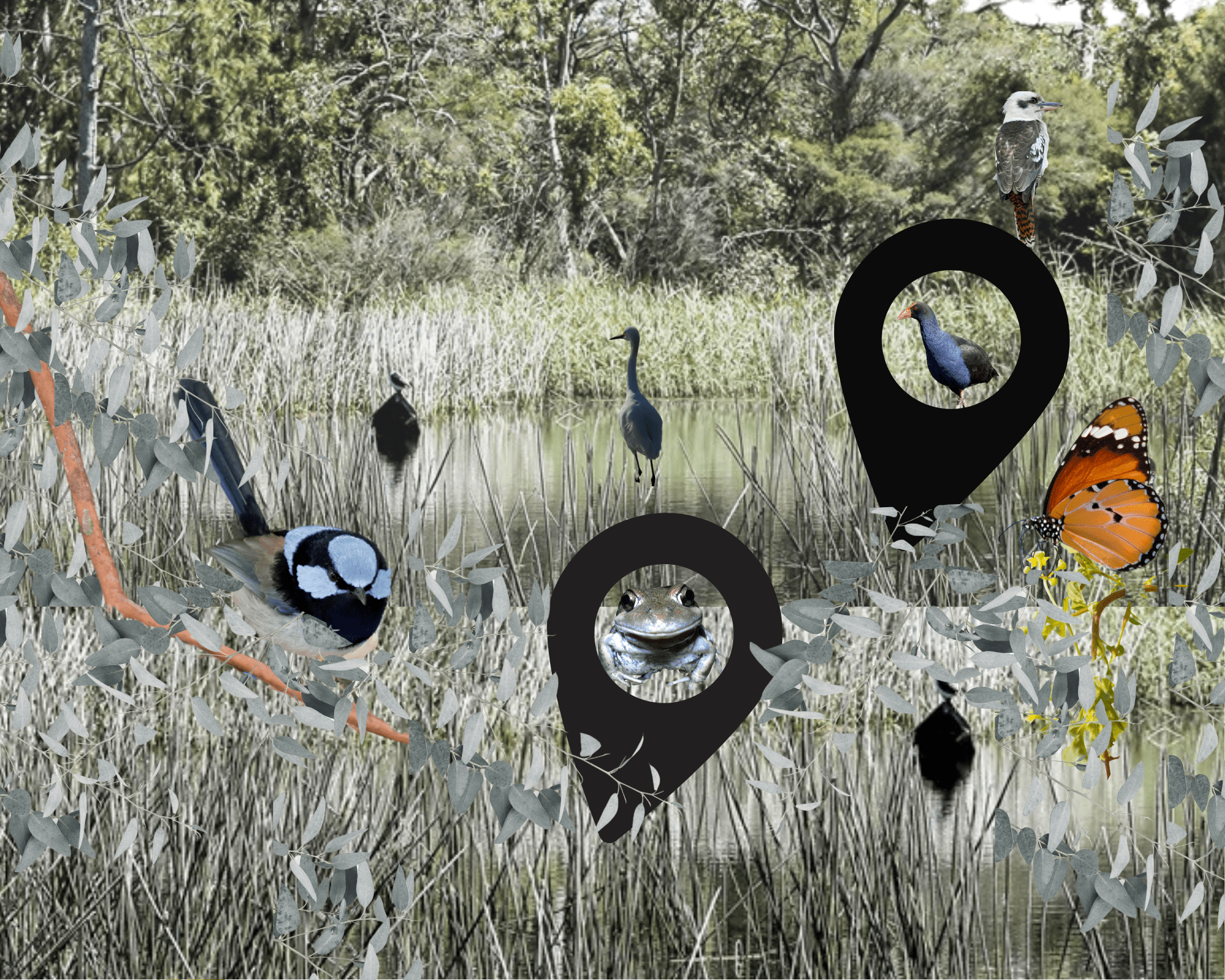 Waterfront: Regenerating the Kooyongkoot – Indigenous Ecology Walk
Walk through the Glen Iris Wetlands along Gardiners Creek with First Nations guide Dean Stewart – Wemba Wemba-Wergaia man of Aboriginal Tours and Education Melbourne. Observe the sounds, smells, sites and tastes of the Kooyongkoot, home to the Pobblebonk frog and teeming with herons, cormorants and swamp hens. Understand the medicinal, edible and ecosystem value of Indigenous plants during Eel Season in March.
Dean Stewart
Dean Stewart is a Wemba Wemba-Wergaia man of Victoria, passionate about custodian ecology. Dean contributes over 25 years of experience creating and conducting award-wining cultural education, conservation, tourism and Indigenous employment programs and projects. Dean advises Melbourne Water, Parks Victoria, Koorie Heritage Trust, University of Melbourne, Royal Botanical Gardens and Budij Bim tours. He also consults in revegetation projects with councils including the City of Stonnington, City of Port Phillip, Nillumbik Shire Council and Hobsons Bay City Council.
This event is part of the 'Regenerating the Kooyongkoot' series – a citizen-led micro-festival celebrating the beginning of a 20-year masterplan to restore and create a 10km biodiversity corridor around Glen Iris Wetlands and Gardiners Creek. 
Image: courtesy Design Think Lab
A guided Walk on Country along Kooyongkoot (Gardiners Creek) with Dean Stewart.
Event co-presented by City of Stonnington, Aboriginal Tours and Education Melbourne and Design Think Lab. Waterfront is proudly presented by Centre for Architecture Victoria | Open House Melbourne, in partnership with Department of Environment, Land, Water and Planning and East Gippsland Shire Council. Waterfront is part of Melbourne Design Week 2021, an initiative of the Victorian Government in collaboration with the NGV. 
Important Details
Time & Date
Saturday 27 March 2021
Tour times: 11am, 12pm running for 45 minutes
Location
TH King Oval, Glen Iris Park, 1650 High St, Glen Iris VIC 3146