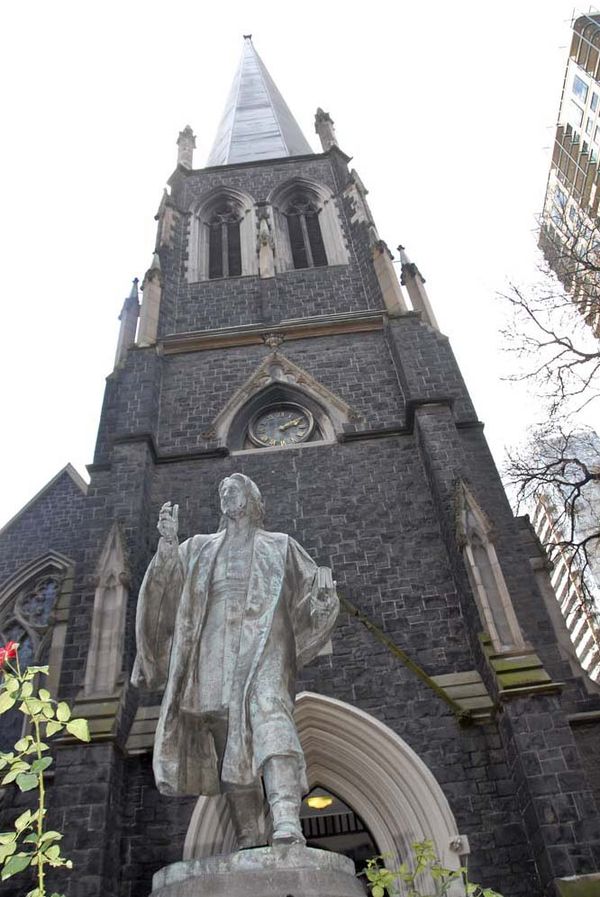 Wesley Church Melbourne
Description
A neo-Gothic bluestone church, built in 1858 which underwent major restoration works in 2020. Significant modifications were made to the interior of the church while preserving its traditional character. The externals of the church were also restored in a major way with a new slate roof, cleaning and repointing of all stonework, and cleaning and repair of all the stained glass windows. The environment surrounding the church has also been sympathetically addressed including the complete restoration of the three other heritage buildings on the site – the Caretaker's Cottage, the Manse and the School House.
What's On
Volunteers will be available to answer questions and point visitors to particular interest points. On the Sunday the usual three services will happen in the church (9.15 Chinese language, 11am, 6pm). Visitors are welcome to join in the worship or simply observe this aspect of the church's life.
From 3-4pm on Saturday July 30, there will be a free concert by the combined choirs of Trinity College (University of Melbourne) and the Californian State University Fullerton Singers. Donations may be offered for emergency support for asylum seekers in the Melbourne community.
Images: (1) Statue of John Wesley in front of Wesley Church. Photo: Courtesy Wesley Church.
Important Details
Time & Date
Saturday July 30
10am-5pm
The church will be open and staffed by volunteers
Sunday July 31
9am-7pm open for worship services and visitors.
Age Requirements
All Ages
Accessibility
Quiet rooms
Fully wheelchair accessible
Accessible bathroom

Location
130 Lonsdale Street, Melbourne 3000