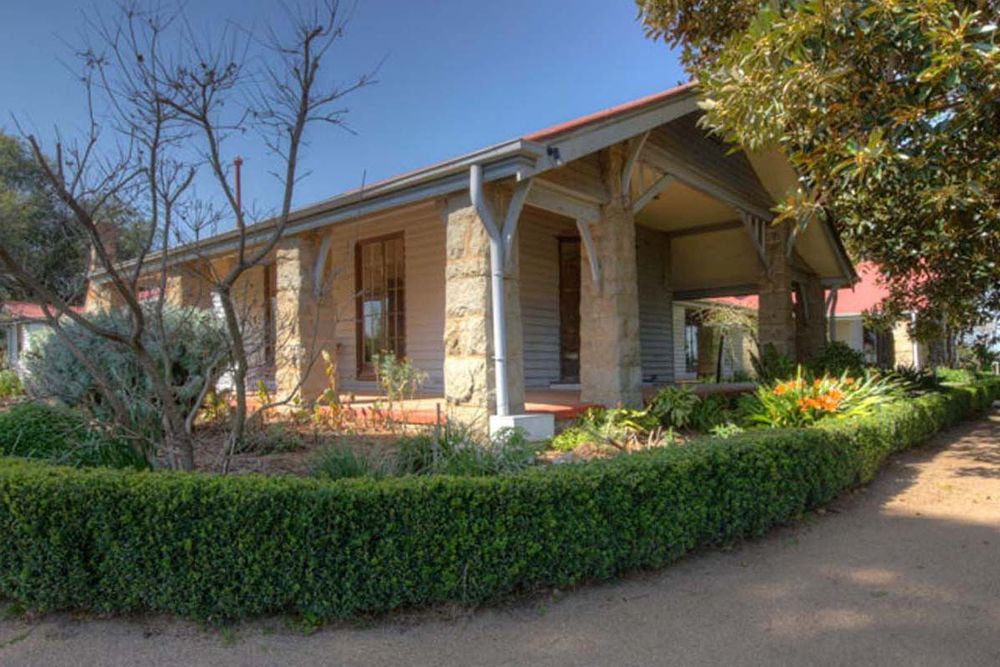 Woodlands Historic Homestead
Description
Woodlands Homestead, located at Woodlands Historic Park, is a unique and treasured part of Victoria's heritage. A kit home manufactured in London by Peter Thompson and brought to Australia by William Pomeroy Green when he emigrated with his family in 1843, the homestead and associated outbuildings still retain many of the original features from this time.
Woodlands Homestead is one of 107 early prefabricated buildings across Australia that are currently undergoing a joint application for listing on the World Heritage register. It is the only known example of the work of English prefabricated builder Thompson in Australia. This year's OHM tours will highlight feature of the homestead associated with it being a prefabricated building. 
What's On
Guided tours of the homestead, heritage garden and outbuildings will run across the weekend, led by knowledgeable staff.
Children's activities
No specific children's activities although children are welcome to attend.
Images: (1) The historic homestead with its fully restored Heritage Gardens in the foreground. (2) Inside the historic homestead. Images supplied.
Important Details
Time & Date
Saturday 30 + Sunday 31 July
Open 10am-4pm
Tours run at 11am, 1pm, 2pm, running for 40 minutes in groups up to 20
Bookings not required
Age Requirements
All Ages
Accessibility
Fully wheelchair accessible
Accessible bathroom
Accessible parking nearby

Location
Woodlands Drive, Greenvale 3059