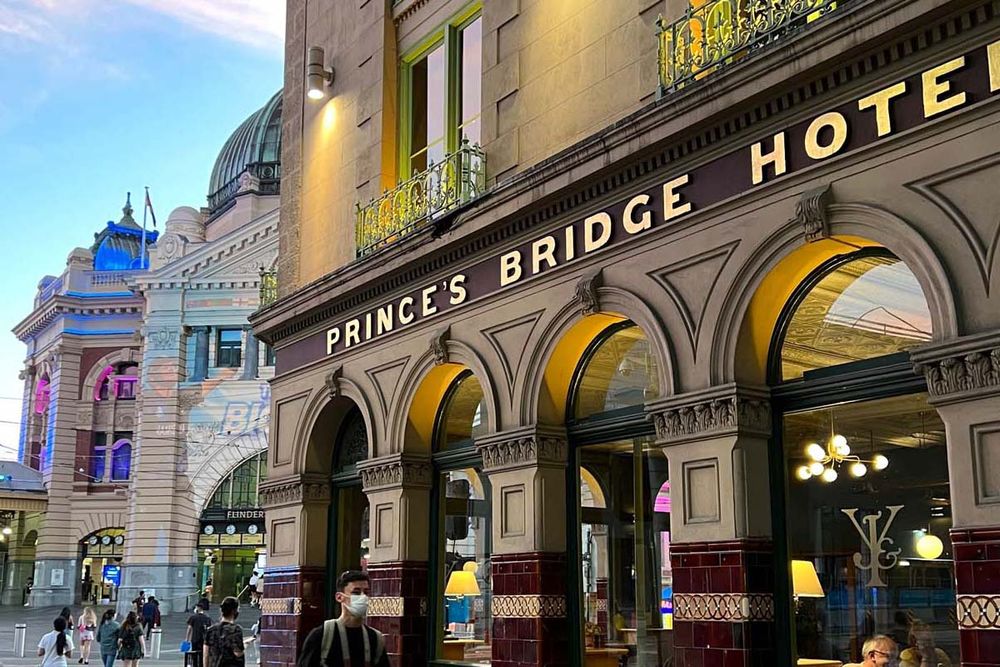 Young and Jackson Hotel
Description
Young and Jackson Hotel was first licensed as the Princes Bridge Hotel in 1861 comprising the corner bar and 21 hotel rooms above. By 1921 the hotel had expanded across the neighbouring bluestone warehouses and significant renovations were done on both interior and exterior to make a cohesive facade. Renovated again in 2000, the interior was updated to its current format.
What's On
Small tours of the venue will be presented by the Y&J ambassador. Learn about the site's history, Melbourne's brewing history, the early days and expansion of the pub, the acquisition of Chloe (the famous nude portrait which has graced the walls of the hotel since 1909) and the impacts of the Metro tunnel program.
Images: (1) Young & Jackson, Swanston Street facade 2021. (2) Young & Jackson, Flinders street facade with hoarding 2022. (3) Chloe's bar 2022. All photos courtesy Young and Jackson Hotel.
Important Details
Time & Date
Saturday 30 + Sunday 31 July
Tours run hourly commencing 11am. Last tour commences 4pm (?? KT)
11am - 4pm
Running for 20 minutes in groups of 20 people.
Age Requirements
All Ages
Accessibility
Fully wheelchair accessible

Location
1 Swanston Street, Melbourne VIC 3000