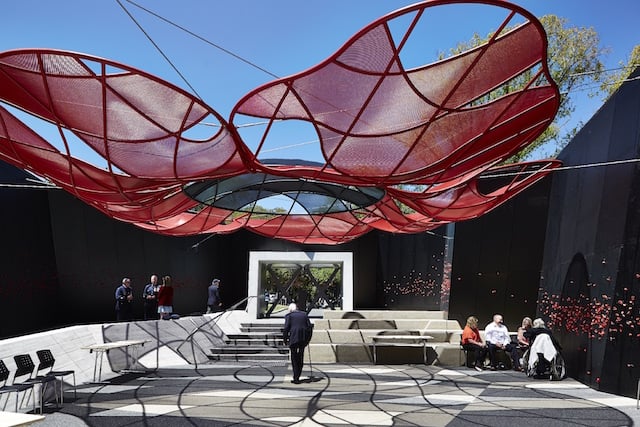 Architecture, Symbology and the Shrine
In late 2014, the Shrine unveiled the new Galleries of Remembrance and Education Centre. Australia's history of military service in peacekeeping and war has been incorporated throughout the design and symbology of these new spaces. Join award winning architect and Founding Director of ARM Architecture, Ian McDougall, for a special talk on his involvement in this project and the inspiration behind features including the zig zag courtyards and the use of colour throughout. A limited number of early release tickets are now available. The remainer of tickets will be available from 18 July.
Open House Melbourne takes place over the weekend of 30-31 July. Visit the Open House Melbourne website for more information about buildings and special events.
Presenter: Ian McDougall
Date: Sunday 31 July, 12 noon
Location: Auditorium, Shrine of Remembrance
Cost: Entry by donation
Important Details
Location
Birdwood Ave Melbourne VIC 3004, VIC