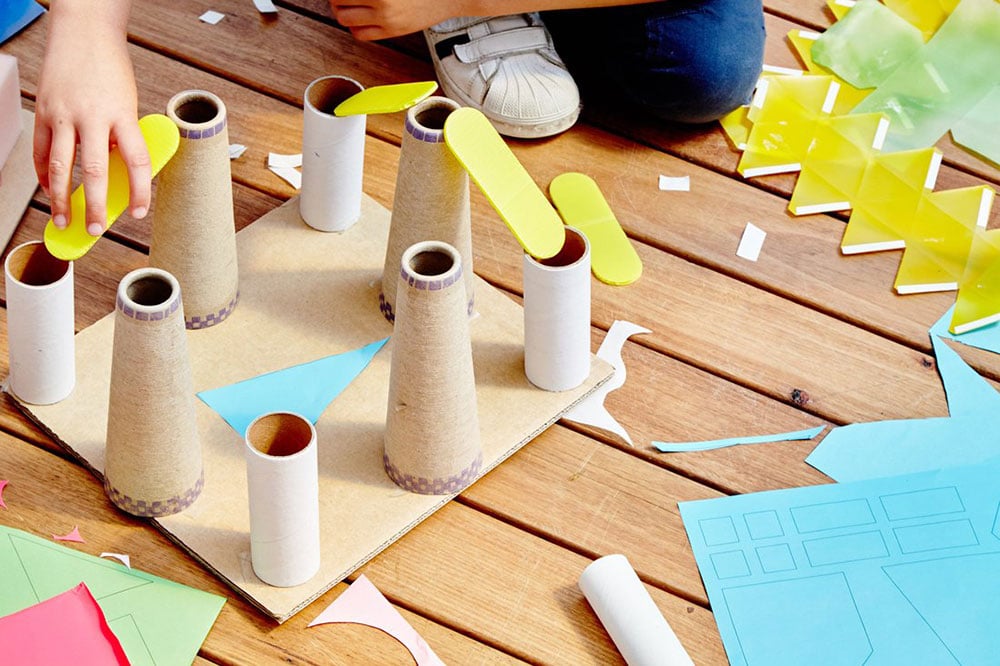 Brutalist Block Party – Utopia City: Brutalist Edition with Beci Orpin
Brutalist Block Party is a May-long program of talks, workshops, lunches, dinners, social situations and a weekly produce market – presented by Assemble Papers and Open House Melbourne.
Build your own Béton brut! We've teamed up with grown-up designer Beci Orpin to guide kids (big and small) in a collaborative city-building workshop using textures and materials inspired by Brutalist buildings. Contribute your creation to a growing metropolis that will evolve over the course of the morning. City-lovers of all ages are welcome to book their free spot for the whole workshop – though dropping in for a shorter play is also heartily encouraged. Parents must be supervised by children 🙂
We're chuffed to welcome local independent purveyors of print, Readings Books, to this event. They'll be hosting a book stall selling a variety of relevant titles designed to inspire, amaze and delight – including Beci's!
Brutalist Block Party is part of a broader Open House Melbourne program called 'What's the beef with Brutalism?' – a series of screenings, talks and tours that consider people's beef with a Béton brut, explore the social significance of the style, and consider what is the new, new brutalism?
Contributor Link
Important Details
Location
122 Roseneath Street, Clifton Hill, 3068
Time & Date
Saturday 7 May, 11:00am – 12:30pm