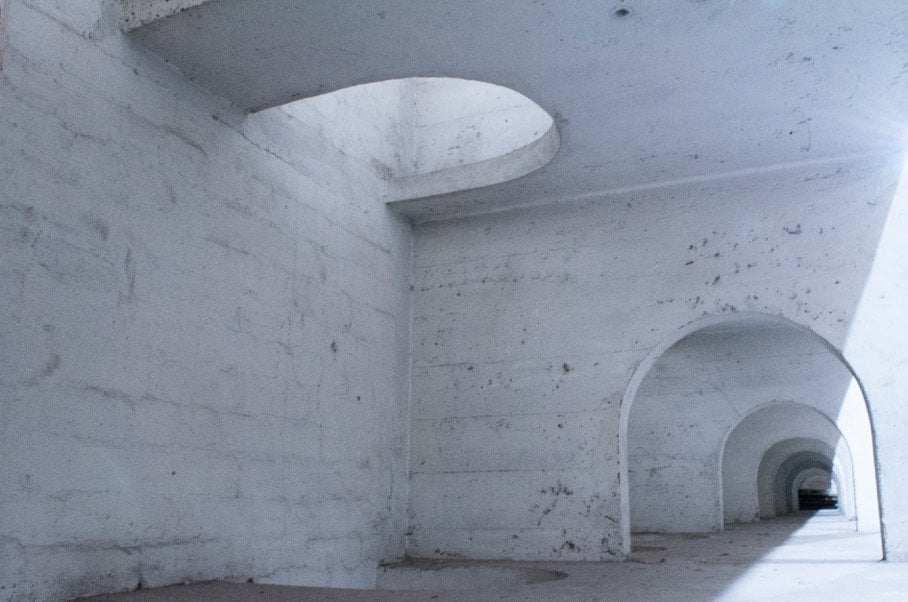 Brutalist Block Party – Utopia/Dystopia: Brutalism in Film
Jonathan Meades states that "Brutalism is the decor of dystopian films, literature and comics, just as gothic is for horror. Books and films have of course impinged on the way brutalist buildings have been judged down the years, assisting in their condemnation." Does Utopia even make a guest appearance?
JUST ANNOUNCED: we'll be joined by Louise Mackenzie of Cinecity to explore this topic. Mackenzie founded The Cinecity Project in 2009 and has co-curated Cinecity with Sarah Breen Lovett in Sydney since 2011. She has a background in film and architecture studying at The University of Melbourne (architecture) and La Trobe University (cinema studies). Mackenzie worked as a graduate architect in Melbourne, Victoria, has held exhibitions on the work of French filmmaker Jacques Tati at the University of Melbourne and the Melbourne Fringe Festival and has curated programs at the Australian Centre for the Moving Image (ACMI) regarding the relationships between architecture and film. She is presently a PhD candidate at Swinburne Institute of Technology looking at the work of Jacques Tati in of terms the modern city and his filmic storytelling.
Stick around to percolate the conversation with a cold one from The Brutalist Bar (open before, during and after the talk).
Brutalist Block Party is part of a broader Open House Melbourne program called 'What's the beef with Brutalism?' – a series of screenings, talks and tours that consider people's beef with a Béton brut, explore the social significance of the style, and consider what is the new, new brutalism?
Contributor Link
Important Details
Location
122 Roseneath Street Clifton Hill, 3068
Time & Date
Wednesday 18 May, 6:30pm – 7:30pm