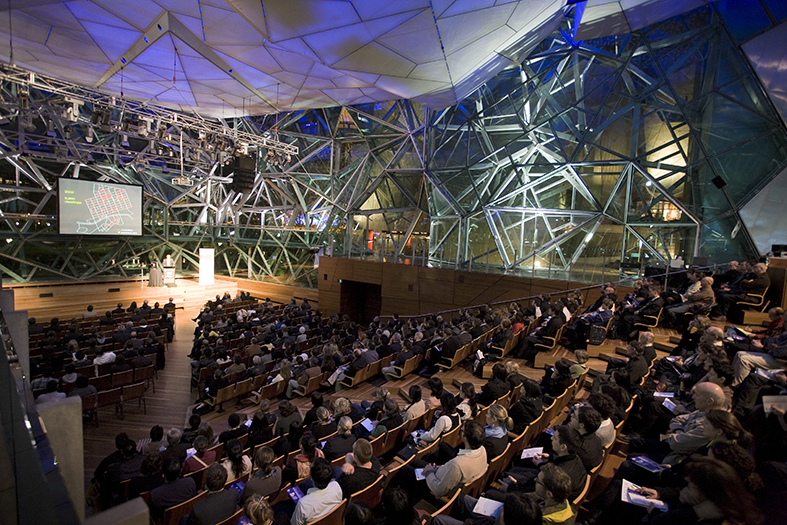 Design City: Built Melbourne!
From the tallest skyscrapers and educational facilities, to landscapes, heritage sites or the humble home—join six experts at Deakin Edge this July for our annual Speaker Series.
'Design City: Built Melbourne' presents a diverse cross-section of design disciplines and building typologies that make up the built fabric of Melbourne. This is a rare opportunity to hear from six experts on the design process behind the built outcome.
Speakers in this series include:
Peter Elliott – Peter Elliott Architecture + Urban Design
Design of Parliament House, Member's Annex Building
Claire Martin – Oculus Landscape Architecture + Urban Design
Landscape Design of the New Bendigo Hospital
Phil Gardiner  – Irwinconsult
Design of 140 William Street (BHP House) designed by Yuncken Freeman + Irwin Johnston & Partners
Meaghan Dwyer – John Wardle Architects
Design of Learning & Teaching Building, Monash University, Clayton
Kim Bridgland + Aaron Roberts – Edition Office
Design of Hawthorn House
Karen Abernethy – Karen Abernethy Architects
Design of Gallery Funaki and Craft
Presented in partnership with Architects Registration Board of Victoria as part of the Open House Melbourne July Program. The full program will be announced 21 July 2018. Stay tuned to our email news to find out more.
Important Details
Location
Deakin Edge, Federation Square
Time & Date
Wednesday, 4 July 2018
6.00pm to 8.00pm
Tickets are free; bookings are essential via bit.ly/DesignCity
Booking Info