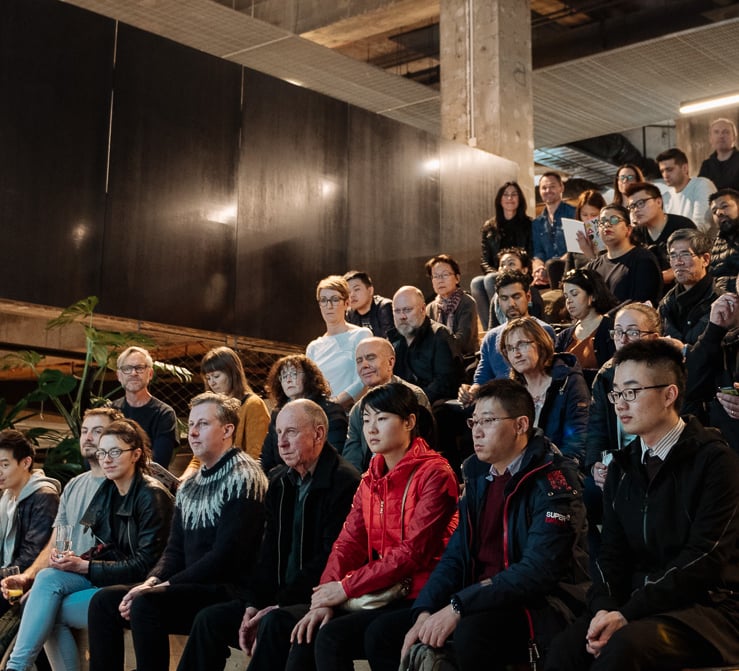 Future Bendigo: Panel Discussion
Bendigo's cityscape is changing; learn what's to come from the designers and architects themselves. A rare chance to hear from experts on the process behind the built outcome.
Hear from various speakers from a diverse cross-section of design disciplines and building typologies about the future of Bendigo.
Moderator:
Jill Garner
Office of the Victorian Government Architect (OVGA)
Speakers:
Architectus
Ruth Wilson – Principal, Studio Leader
Presenting project: Bendigo TAFE Masterplan
GKA architects
Asher Greenwood – Architect
Presenting project: Bendigo Mosque & Community Centre
John Wardle Architects
Kah-Fai Lee – Senior Associate
Presenting project: Bendigo Law Courts Redevelopment
Supported by La Trobe Art Institute and the Office of the Victorian Government Architect.
Photo: Simon Shiff
Please note: Registration does not guarantee you an allocated seat. We encourage you to arrive early to avoid disappointment. A stand-by queue will operate due to the popularity of this event.
Please also note, due to circumstances beyond our control, Austin Maynard Architects are no longer able to take part in the event as previously advertised. We apologise for any inconvenience or disappointment this may cause.
Important Details
Location
La Trobe Art Institute – 121 View Street, Bendigo Victoria 3550
Time & Date
Saturday 26 October 2019
4.30pm—6pm
FREE, registration essential
Fully accessible, Pram accessible, Toilets available
Booking Info