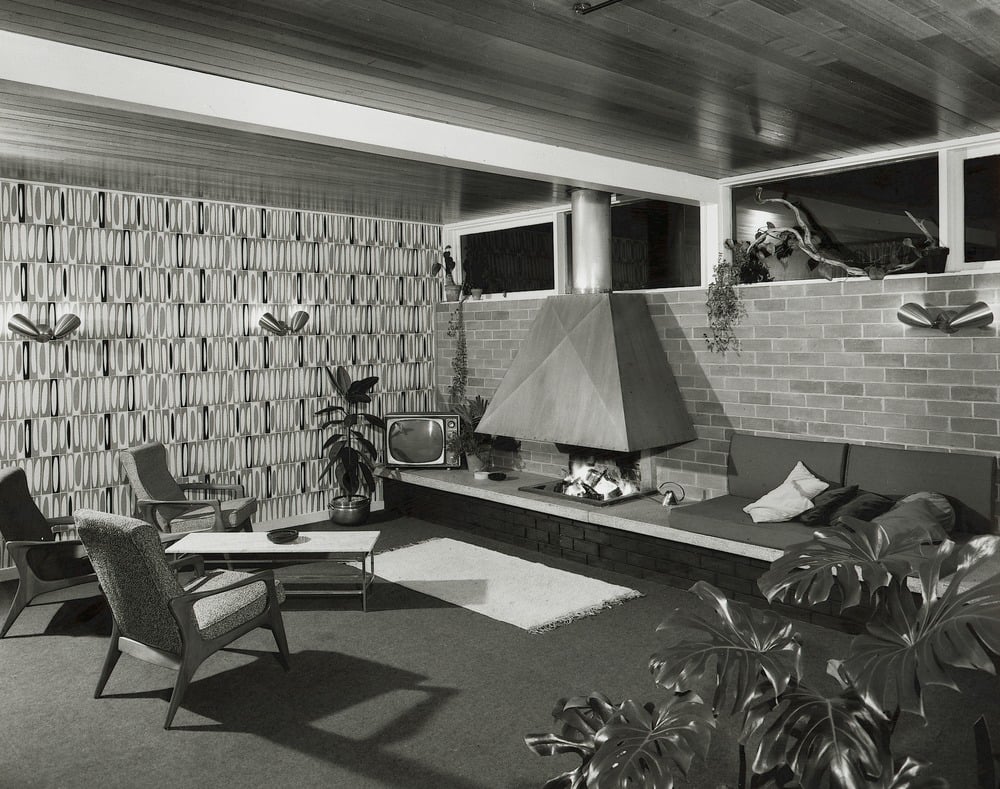 Let's talk MCM Heritage: An expert panel discussion
Tomorrow Night, as part of the National Trust's Australian Heritage Festival, Beaumaris Modern will be hosting 'Let's talk MCM Heritage: An expert panel discussion'.
What makes mid-century Australian architecture so unique and worthy of heritage protection? Why are we finally appreciating modernist suburban architecture built from the 1950s through to the 1970s? These are just a couple of the questions that will be tackled by the expert panel in Beaumaris Modern's 'Let's talk MCM Heritage' on Thursday 17th May.
The talk will be hosted and moderated by Open House Melbourne Executive Director, Emma Telfer. The expert panel includes acclaimed Architect and Educator, Peter McIntyre; Architect and Host of Grand Designs Australia, Peter Maddison; Founder, Modernist Australia, Patricia Callan; and Academic and Author, Professor Philip Goad.
"A 1956 publication from the Royal Victorian Institute of Architects quoted Beaumaris as having 'the greatest concentration of interesting houses in the metropolitan area'," explains Beaumaris Modern. "Some of Australia's best known architects designed their earliest homes here. There is now a huge groundswell of interest in these Beaumaris gems. But unfortunately, owners and developers without any knowledge of mid-century design have demolished or significantly altered houses, not understanding their long-term value nor potential for sympathetic renovation."
As mid-century modern architecture has begun to attract the attention of younger generations, a new appreciation for the protection of these buildings has arisen. "30 years ago, while the rest of Melbourne was busily writing heritage reports to preserve Victorian and Federation style houses and streetscapes, mid-century modern architecture was not considered. As we are still fortunate to have a pretty interesting collection surviving here in Beaumaris,  is it time to reconsider the heritage value of these unique homes?"
Ticket sales close at 6pm tonight, so make sure you secure yours now.


About Beaumaris Modern
Beaumaris Modern is a not-for-profit, community organisation with the aim of celebrating, educating and preserving mid-century modernist architecture in Beaumaris. We've scheduled a series of exciting events and tours through 2018, culminating in the inaugural Beaumaris Modern Open House day in Spring.
Photo: Buchanan House, by Wolfgang Sievers, Pictures Collection State Library of Victoria.
Important Details
Time & Date
Thu. 17 May 2018
7:30 pm – 10:30 pm AEST
LOCATION
Beaumaris Bowls Club
Martin Street
Beaumaris, Victoria 3193
Booking Info