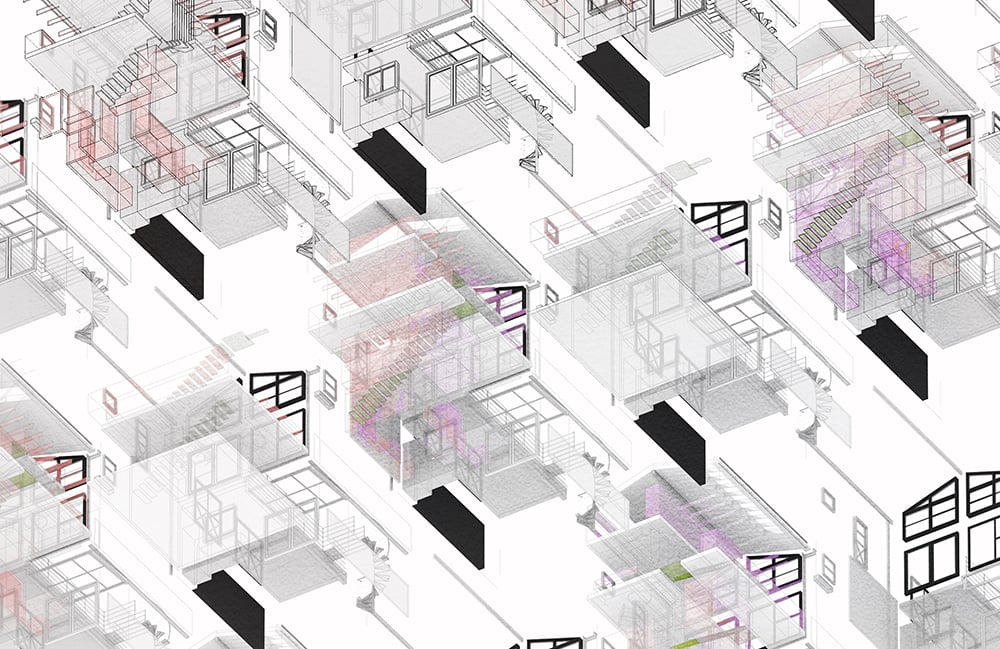 Make Your Own World: How to be an Architect
ArchiTeam and Open House Melbourne invite you and your budding architects to meet some people who can turn imaginary worlds into reality – virtual and actual.
A young wannabe architect (10yo) and an actual architect will show you how they bring worlds out of their imagination and into – virtual – reality. Using Minecraft and professional architectural 3D software, they will take you on a tour of a world that only exists in their heads.
And how do you make imaginary worlds real? Have a chat with the people who do it every day. An architecture student, a recent graduate and an architect will tell you about what they do, how they do it and how you can do it too!
Part 1: 11AM – 11.45AM
Out of Your Imagination and Into Virtual Reality
Minecraft and architectural 3D software demo (Rhino) by 10yo and his architect dad – Grant Dunlop from ZGA. Note: Suitable for younger children.
Part 2: 12:15PM – 1.30PM
Making Virtual into Actual
Find out what it's like to be an architect in Q&A with people at various stages of becoming architects. Chat with a uni student, a recent graduate and a registered architect*.
Note: Suitable for high school kids who may be interested in becoming architects.
Speakers:
Jessica Broad – University of Melbourne Bachelor of Environments
Jack Wilkinson – OOF! Architecture, Graduate Architect
Jean Graham – Winter Architecture, Director
Please note: the venue is restricted to able bodied access only. We apologise for the inconvenience.

ArchiTeam Awards
Also on at FIVEasey Upstairs, view the 2018 ArchiTeam Award exhibition. Showcasing innovative and cutting edge design by Australia's small practices, the annual ArchiTeam Awards celebrate the contribution small, medium and emerging practices make to the Australian architectural landscape.
Presented in collaboration with ArchiTeam.
Image:Jack Wilkinson – OOF! architecture
Contributor Link
Important Details
Location
FIVEasey Upstairs, 5 Easey Street, Collingwood 3066
Time & Date
Saturday 24 November 2018,
11am – 2pm
Part 1:
11am–11.45am
Out of Your Imagination and Into Virtual Reality
Part 2:
12.15pm – 1.30pm
Making Virtual into Actual
Booking Info
Free – bookings essential
Visit booking page: www.universe.com/MakeYourOwnWorld
Booking Link