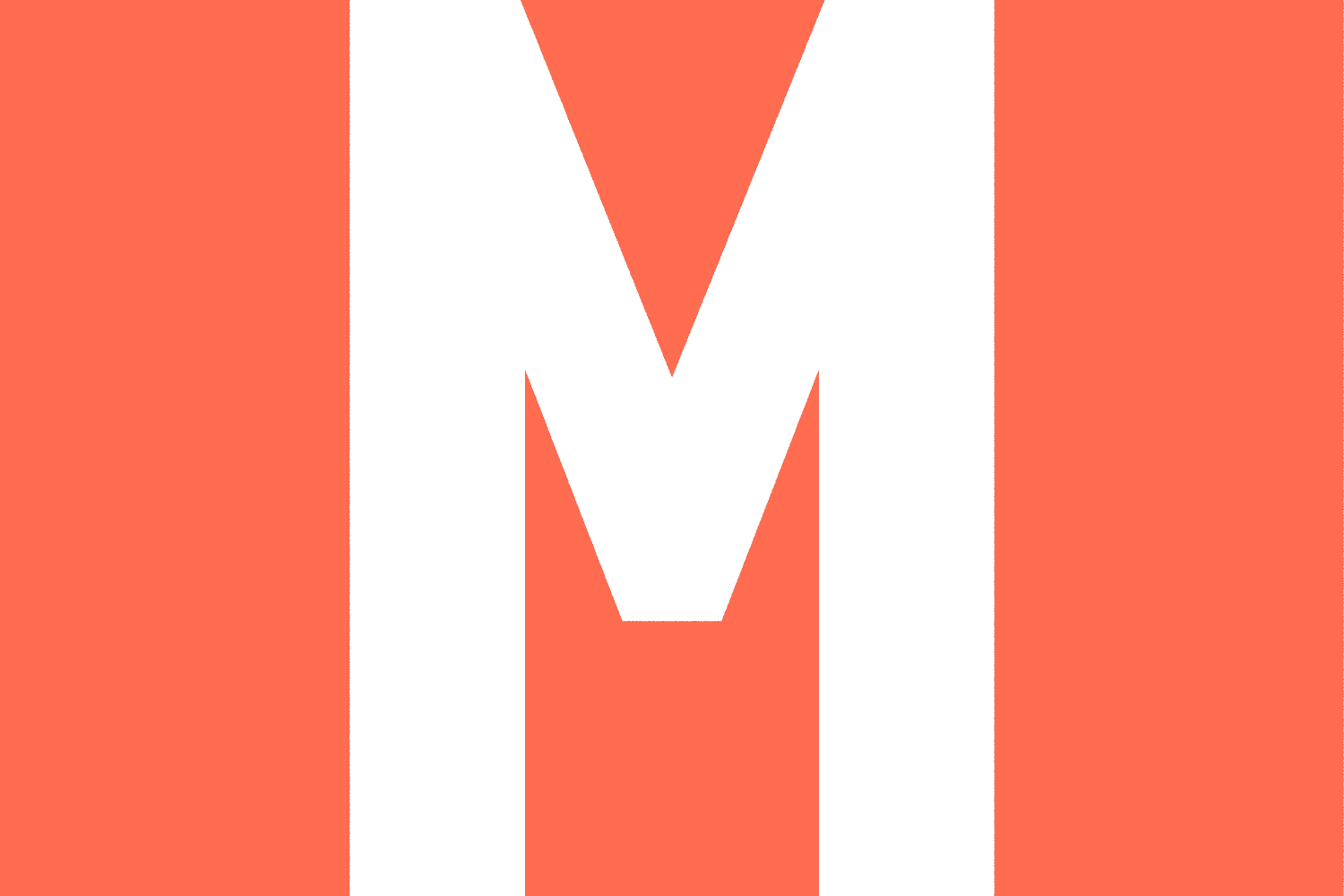 Add to Itinerary
MERGE: Music + Architecture
In response to COVID-19 and with a mission to support our community, we have joined forces with MPavilion and Melbourne Music Week to commission five emerging artists to perform in five iconic heritage locations, all broadcast online for your viewing pleasure. We couldn't take you inside these buildings for Open House in July 2020, so we're bringing the buildings to you!
The musicians will also be dressed in custom designed garments by RMIT Bachelor of Fashion (Design) students. Keep reading to find out more about the locations and the artists who will bring the empty spaces to life.
The artists will perform at MPavilion Parkade for Melbourne Music Week early 2021.
Presented by MPavilion, Open House Melbourne and Melbourne Music Week. Supported by RMIT, Victorian Trades Hall Council, National Trust of Australia (Victoria), Villa Alba Museum and Australian Tapestry Workshop.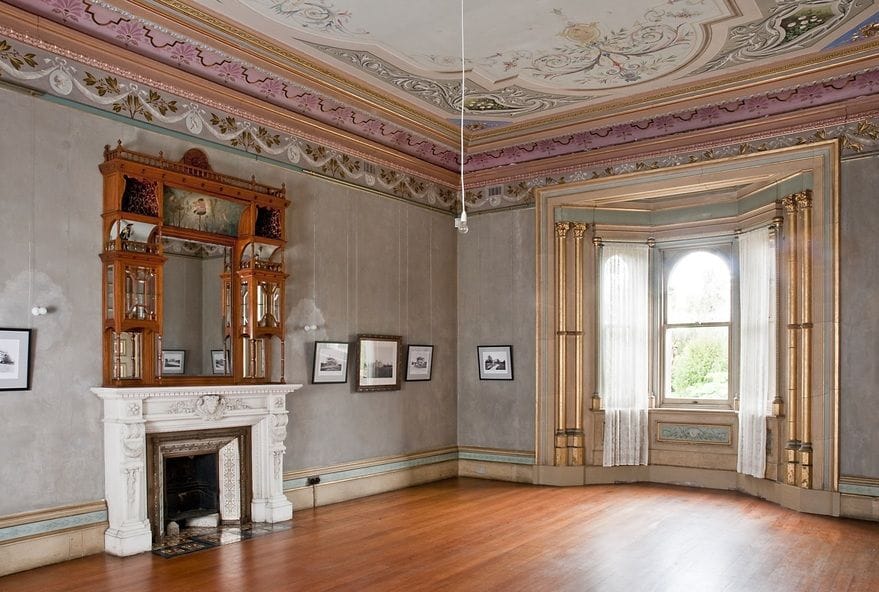 VILLA ALBA MUSEUM
X
Mara Schwerdtfeger
An 1880s Italianate mansion overlooking the Yarra at Studley Park, Villa Alba houses one of the most important examples of late nineteenth century decoration in Australia. Now a museum, the mansion features rare hand-painted, stencilled and gilded decoration by renowned Scottish-trained interior designers, the Paterson Brothers.
Completed in 1884, the vestibule is decorated with two forty-foot painted panoramic murals of Sydney Harbour and Edinburgh, with the ceilings and friezes of the principal rooms  elaborately decorated with hand-painted and stencilled designs. It is one of the Paterson Brothers' first interiors to depart from the use of pre-prepared wallpapers of repetitive designs and it is a rare surviving example of their domestic work.
Mara Schwerdtfeger is a sound artist and composer whose performed pieces and commissioned soundtracks for dance, film and installations explore the crossover between physical and digital environments. Performing solo with her viola she recreates songs from her albums and EPS pieced together with immersive improvisation.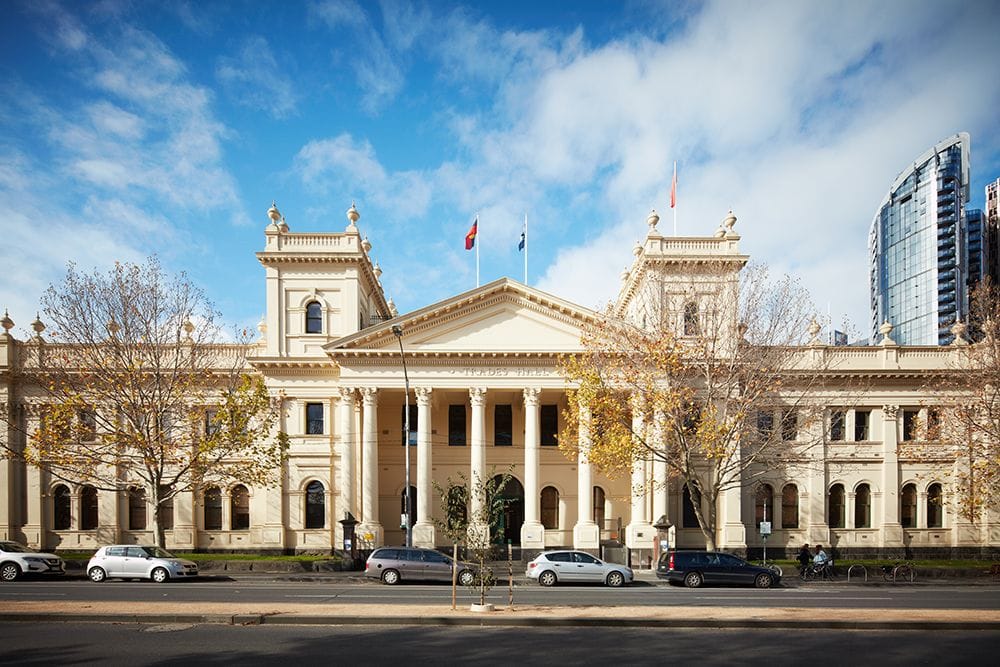 TRADES HALL –
OLD COUNCIL
CHAMBERS
X
SHELLY
SENBEI
The Trades Hall and Literary Institute has been the home of organised labour in Melbourne for over 160 years. The complex is a series of ten buildings built between 1874 and 1963. It is the oldest continuously active union building in the world.
The first council chamber at Victoria's Trade Hall in Melbourne — now known as the Old Council Chamber — seated up to 127 members on tiered platforms ranged around the room. It opened officially on Friday 7th March 1884, and is located in a space previously used for Friendly Society meetings in the oldest part of the Trades Hall (completed ten years earlier). In 2019, Lovell Chen led the project to restore the chamber to its spectacular mid 1880s splendour as part of the first phase of ongoing conservation and upgrade works, funded for the most part by the state government's Living Heritage Program.
Shelly Senbei is a multidisciplinary collective of artists, predominantly musicians, brought together by the 'third culture kid' experience, as well as the experience of growing up in the western suburbs of Melbourne. Dark, dingy, bombastic, brash, in-your-face production and sampling is paired with poetics about their personal adversities and experiences, resulting in a menagerie of styles that are as diverse as the western suburbs, where most of the members of Shelly Senbei come from.
Warning: Please note, the following video contains some coarse language.
Australian Tapestry Workshop
X
IJALE
Designed by prominent Melbourne architect T. J Crouch, the ATW is a distinctive example of Victorian Free Gothic architecture style. The building opened in 1885 as Harcourt and Parry Emporium a drapery establishment for the pioneer Victorian colonist Edwin Harcourt and was later adapted for use as the Patross Knitting Mills. In 1976, a renovation by Peter Carmichael transformed a derelict and dingy factory space into a spacious, light-filled studio – a perfect home for the ATW. Today it is maintained as a vibrant and dynamic public space for creative collaboration and the weaving of contemporary tapestries.
IJALE is a Melbourne producer, vocalist and performer who blends afrocentric sounds that reflect his Nigerian heritage with myriad other musical influences from his Australian upbringing in the internet age. These concoctions vary in style from piece to piece, but are usually punctuated by hints of African percussion, infectious bass lines and layered electronic textures, all of which pay direct homage to the hallmark genres of black creativity, including Jazz, Soul, RnB, and Hip Hop. The main unifying connection throughout IJALE's music is his unique voice and cuttingly honest lyrics that display both intellect, observation and personality.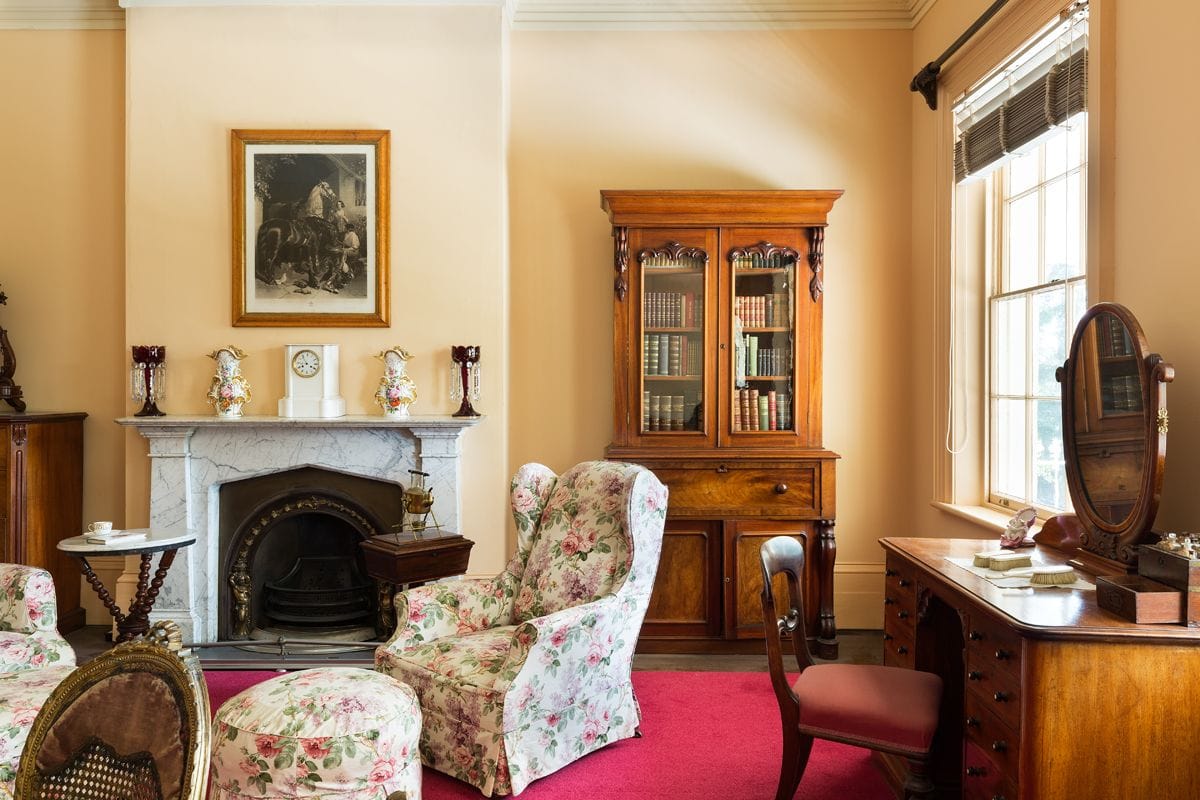 COMO HOUSE & GARDEN
X
HACHIKU
Built in 1847, Como House is an intriguing mix of Australian Regency and classic Italianate architecture, offering a glimpse into the privileged lifestyle of its former owners, the Armytage family. The Armytages became famous amongst Melbourne high society, particularly for their many elegant dances, dinners and receptions. Como House is on the Victorian Heritage Register, partially because its illustrates the lifestyle of Victoria's 19th century elite.
Hachiku is the brainchild of German bedroom-producer Anika Ostendorf, 25 who writes and produces her home-made dream pop from whichever bedroom she is currently inhabiting. Hachiku's self-recorded, self-mixed and self-titled debut EP was released on Australian label Milk! Records in June 2017. Since then Anika has taken her catchy melodies, highly tasteful, textural guitar playing and shimmering walls of sound across the world supporting Courtney Barnett on her 2020 USA solo tour, performing at Iceland Airwaves 2019 as well as touring with the likes of The Breeders, José González, Jen Cloher and Snail Mail.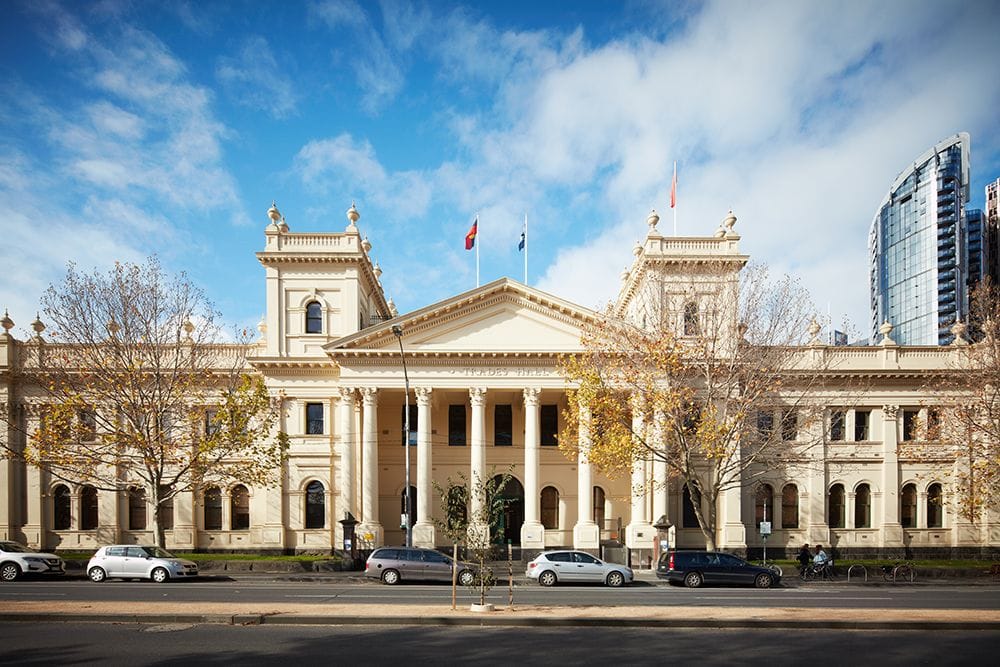 TRADES HALL –
SOLIDARITY HALL
X
THE OPALS
The Trades Hall and Literary Institute has been the home of organised labour in Melbourne for over 160 years. The complex is a series of ten buildings built between 1874 and 1963. It is the oldest continuously active union building in the world.
The double-height chamber at the heart of Melbourne's TRADES HALL complex — the New Council Chamber or Solidarity Hall — re-opened in late 2019 following adaptation and conservation works, part of the first phase of a larger ongoing project funded by the state government's Living Heritage Program, the Victorian Trades Hall Council and individual unions. The main fabric of the chamber dates from 1891 but a catastrophic fire in the 1960s destroyed its roof and most of the interior. Hugely important to the trade union movement as its main debating forum in the state, the chamber has been returned to its original orientation and redesigned in the spirit of the original, with improved facilities and a better circulation plan.
The Opals is a collective of women that collaborate on ambient soundscapes using both improvisation and written composition. Their work rejects the formulaic three minute 'pop song' structure in favour of sustained linear, a-tonal synth explorations that embrace the core elements of music, building a rich texture of  instrumentation with synthesisers, bass, percussion, guitar, saxophone and trombone. The flexible model of music-making is process based and communal.
Important Details
EVENT (ONLINE & IN-PERSON)
MERGE
This event was broadcast on Wednesday 25 November 2020. You can watch the videos below or stream them via our YouTube channel.
FREE, streaming online now
MERGE:IRL UPDATE
Part 2 of MERGE has been rescheduled to take place on Saturday 13 March, 5.30pm–9.30pm at MPavilion Parkade, Melbourne.