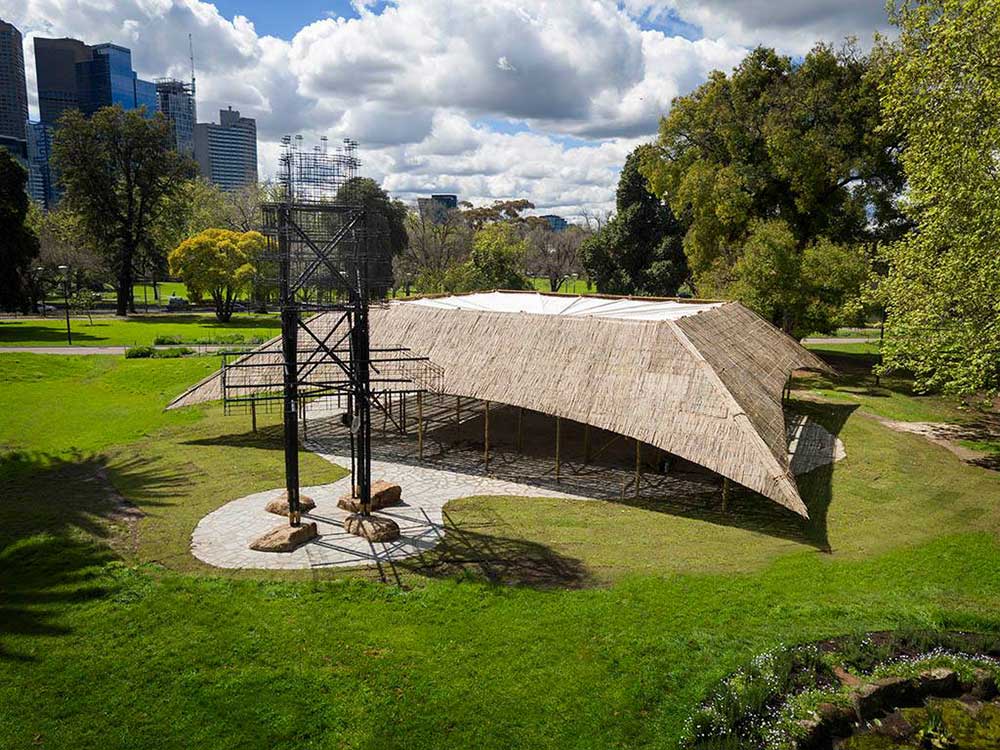 MPavillion: Past, Past, and Present
Lace up your shoes and charge your phone, and take a journey around the city between all three MPavillions.
Our Creative Director, Emma Telfer, guides you (along with a little help from a map) across our wonderful city, stopping at each of the MPavillion sites from 2014, 2015 and 2016.
All the details you need are here. Get out there!
Image credit: MPavilion 2016 by Bijoy Jain of Studio Mumbai. Photo: John Gollings
Important Details
Time & Date