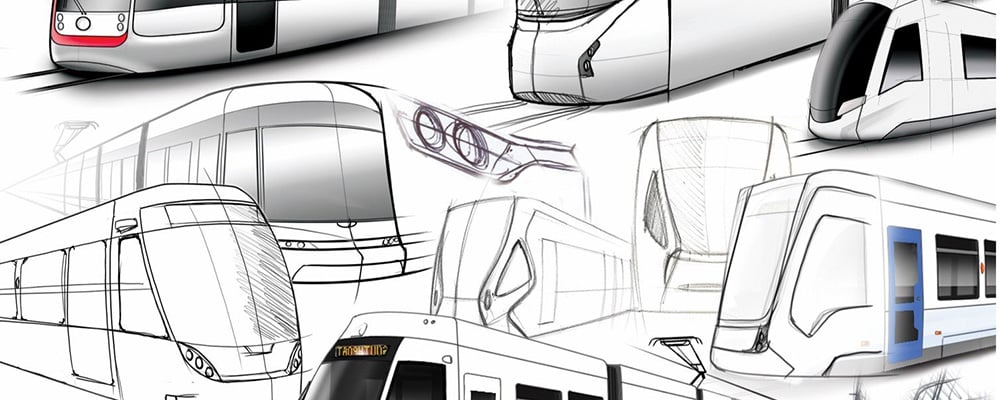 Open State: Bombardier
Melbourne Design Week – Open State: Bombardier tour
As the world's leading manufacturer of both planes and trains, Bombardier have built an extensive and diverse portfolio of winning mobility solutions. Bombardier Transportation has enjoyed more than 60 years in Australia. As a rail technology leader, they have provided the full spectrum of rail solutions, from the manufacturer of commuter trains to the supply of complete rail transportation systems and system integration. The tour will take in the design centre and production lines, where visitors will witness the production of E Class Trams. Melbourne's tram network is a famous and iconic symbol of the city and one of the largest tram networks in the world. Bombardier is supplying 70 new FLEXITY low floor vehicles that were specially designed for excellent performance in Melbourne's climate and operate on its existing rail infrastructure.
Open State is part of the Melbourne Design Week, an annual design program linking creativity with business and community. Each year the program will explore the value of good design in a ten-day, city-wide celebration offering talks by leading designers, tours, workshops and industry events at NGV and partner venues throughout Melbourne. The theme for 2017 is Design Values. It asks: what does design value and how do we value design?
Find out more here
.
Open State is presented by Open House Melbourne on behalf of Creative Victoria and NGV for Melbourne Design Week.
Important Details
Time & Date
Wednesday 22 March 2017
2:30 – 4pm