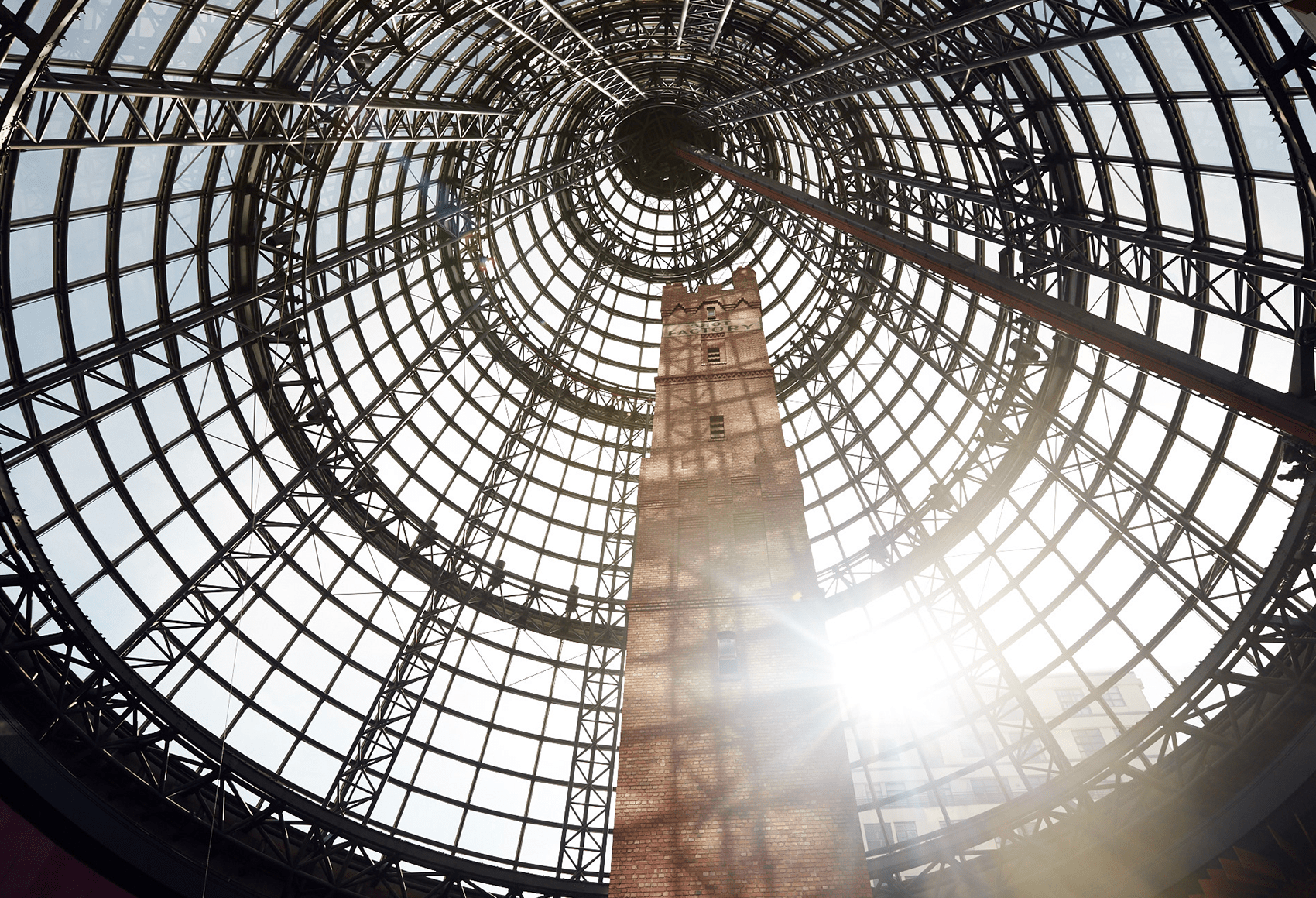 Open State: Melbourne Central Unlocked Tours
The historic Coops Shot Tower designed by Walter Coop was an ammunitions facility, built in 1889. Today, the tower is one of only three 19th century shot towers remaining in Australia. It stands proudly in its original place, protected by a modern, magnificent glass cone, designed in the 1980s by Japanese architect Kisho Kurokawa. This feature floods Melbourne Central retail centre with natural light and is also one of the city's most recognisable landmarks. Local historian Dale Campisi will lead visitors around Melbourne Central's hidden nooks, rarely-seen vantage points, secret rooftops and share some intriguing tales of Melbourne's architectural history.
ABOUT OPEN STATE:
Open State is presented by Open House Melbourne as part of Melbourne Design Week—an initiative of the Victorian Government in collaboration with the NGV. Find out more about Melbourne Design Week here.
Important Details
Location
Corner La Trobe Streetand Swanston Street Melbourne
Time & Date
Monday 19th & Tuesday 20 March
Various times